Central Asia with TVDATA
Tashkent, the vibrant capital of Uzbekistan, is a city that harmoniously intertwines the ancient with the contemporary, creating a captivating tapestry of cultures, architectures, and atmospheres. As a location scout, it's been an unparalleled experience diving into the heart of this Central Asian gem, working to find the perfect spots for our upcoming production.
The Journey Begins with the Script
Every great film starts with a story, and every story needs the right setting. With our script in hand, our journey began. Tashkent provided a canvas with shades of the Silk Road era, Soviet influences, and a burgeoning modern metropolis.
Historical Echoes: Old Town Tashkent
One of the first places we explored was the old town of Tashkent, known as the Hazrat Imam Complex. The rustic, mud-walled houses and ancient mosques, like the Barak-Khan Madrasah, immediately transport you to another era. The Chorsu Bazaar, a dome-covered market, paints a vivid picture of daily life, with bustling traders and the fragrance of spices filling the air. This area can be an evocative backdrop for period pieces or stories aiming for authentic Central Asian aesthetics.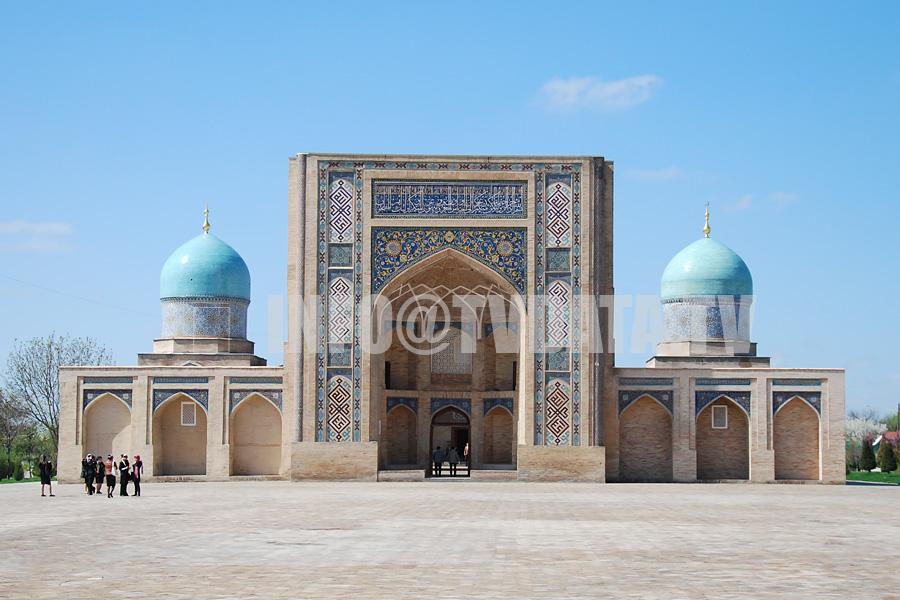 Location Scouting in Tashkent: Discovering Barak-Khan-Madrasah in the Heart of Uzbekistan for Filmmakers
Tashkent, the vibrant capital of Uzbekistan, presents filmmakers with a tapestry of cinematic opportunities. At its heart lies the historic Barak-Khan Madrasah, a testament to the city's rich architectural and cultural heritage. This 16th-century edifice, with its intricate blue tiles and grand courtyards, serves as a poignant backdrop for scenes that aim to capture the soul of Central Asia. As filmmakers venture through Tashkent, the Madrasah stands as a symbol of the fusion of history and urban modernity that the city encapsulates.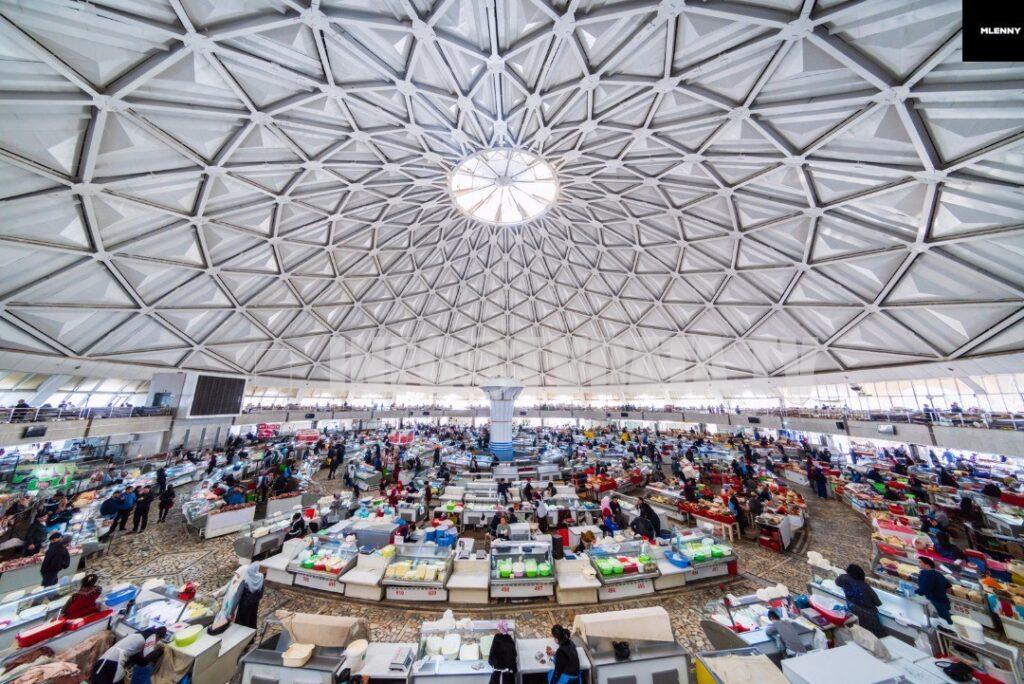 backdrop filming Location – The Chorsu Bazaar, a dome-covered market
Modern Pulse: The New City
Modern Tashkent showcases its rapid growth, with the Amir Timur Square's high-rises symbolizing its stride towards modernity. The Tashkent Metro is not just functional but artistically captivating, with stations like Kosmonavtlar reflecting Soviet space heritage.
Tashkent is also home to serene green spaces. Navoi Park offers tranquillity by the lake, and the Japanese Garden brings a touch of East Asian beauty to the city.
Collaboration with the Local Production Unit
While Tashkent's landscapes are enchanting, the success of a location scout lies in collaboration. Working with the local production unit was invaluable. Their expertise and understanding of local regulations, permissions, and cultural nuances ensured that our scouting process was efficient and respectful.
Tashkent film-location-scouting-guide- A Cinematic Wonderland
From its broad boulevards lined with poplar trees to its historical nooks and crannies, Tashkent unfolds as a cinematic wonderland. Its diversity offers filmmakers a spectrum of options, whether they're aiming for historical drama or contemporary romance.
For those scouting locations in Central Asia, Tashkent is undeniably a destination that can bring scripts to life, offering an intriguing blend of the old and the new. In the heart of Uzbekistan, precision is key for location scouts. With top-tier photography equipment, scouts capture Tashkent's urban pulse and Samarkand's ancient majesty. Meanwhile, innovative mapping software aids in pinpointing and planning, turning every nook of Uzbekistan into a potential film backdrop.
Seeking the perfect spot for your next film?
Dive deep into Uzbekistan's treasures with the right tools. Discover more on our WordPress platform.
Role of a Field Producer at Euro 350/day (8 hours) in Uzbekistan
At a competitive rate of Euro 350 for an 8-hour day, our field producer brings a comprehensive skill set to the table, ensuring your project achieves its vision in Uzbekistan's diverse landscape.
Photography and Location Scouting: Leveraging a keen eye for detail, the producer can capture and present up to 5 unique locations daily. This includes high-resolution photos that highlight the potential of each site, from Tashkent's modern structures to Samarkand's historic gems.
Liaising with Film Production: The field producer's expertise isn't limited to just scouting. They actively collaborate with the film production team, discussing the viability of each location. This includes addressing logistical concerns, potential challenges, and aesthetic fit.
Location Approval Process: Understanding the intricacies of filming in Uzbekistan, the field producer aids in navigating the local approval processes. They liaise with local authorities, ensuring that all permits and permissions are secured promptly.
Logistical Coordination: With an in-depth knowledge of local resources, the field producer can also help arrange transportation, equipment rentals, and other essential logistics, ensuring a smooth filming experience.
On-Ground Support: During the shoot, the field producer is present to provide on-ground support, ensuring that the envisioned scenes are captured to perfection and addressing any unexpected challenges.
hiring our field producer is a strategic investment. Their multifaceted skills, coupled with on-ground experience in Uzbekistan, guarantee a seamless and efficient filming experience.
Ready to turn your script into a visual masterpiece in Uzbekistan? Let's collaborate!
Decades of Experience in Uzbekistan: A Treasure Trove of Footage from 1995 Onward
Our seasoned team has been deeply entrenched in the cinematic tapestry of Uzbekistan since 1995. Over the years, we've been an integral part of various film projects, capturing the essence of this Central Asian jewel. Our expansive library boasts a vast collection of footage, meticulously archived and ready for licensing. Whether you're in search of bustling urban scenes from Tashkent or the timeless vistas of Samarkand, our collection promises a rich visual journey through Uzbekistan's landscapes and history. Interested in leveraging our unique footage for your project? Reach out and dive into our unparalleled visual archive.
Cinematic Central Asia with TVDATA:
1Capture the essence of Kyrgyzstan from the lens of experts. From Kurmanbek Bakiyev's legacy to the modern-day Kyrgyz Republic, we've got your filming needs covered.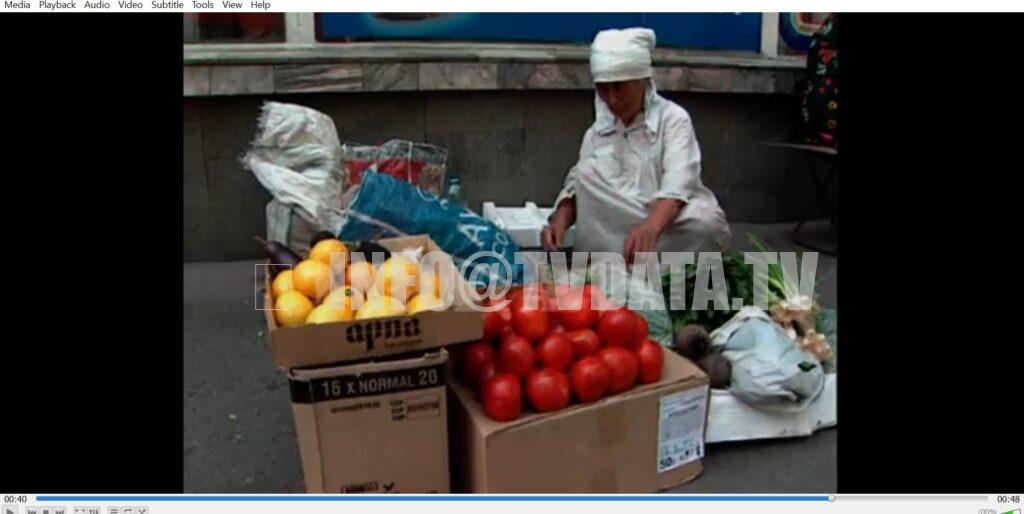 2. Film the Silk Road's Best Kept Secrets: With TVDATA, uncover the beauty of Kirghizia. Let our professional crew guide your cinematic journey through the heart of Central Asia.
3. Almaty's Allure Awaits: Need a camera crew in Kazakhstan's heartbeat? Explore Almaty with TVDATA. Experience the synergy of state-of-the-art equipment and local expertise.
4. Uncharted Uzbekistan: Filming Paradise Unveiled: Planning to shoot in the land of the Timurids? Discover the best filming spots in Uzbekistan with TVDATA's seasoned crew.
TVDATA Presents: Central Asia Unfiltered: Kirghizia. Uzbekistan. Kazakhstan. Your vision, our expertise. Let's bring Central Asia to screens worldwide.
the historical journey of the Ottoman Koran and some of the legends surrounding its origin.
filming services in Uzbekistan
In December 1917, the Territorial Muslim Congress of Petrograd national district asked the People's Commissariat for National Affairs to return the revered Muslim relic. Five days later, Lunacharsky, the People's Commissioner of Education, signed a resolution that authorized its immediate release. The All-Russian Muslim Council, based in Ufa at the time, took possession of the Ottoman Koran. In 1924, they transferred the relic to Tashkent and then to the Khodja Akhrar Mosque in Samarkand. In 1941, they moved the relic to the History Museum of the Peoples of Uzbekistan to ensure its safety. After Uzbekistan declared its state sovereignty in the early 1990s, President Islam Karimov gave the relic to the Mufti on Khast Imam Square.
The origin of how the Ottoman Koran came to Movarounnahr remains a mystery. One popular theory suggests that Amir Timur discovered the relic in 1393 when he amassed a collection of valuable manuscripts for his library in Samarkand. A legend within the Sufi order Nakshbandia, led by Sheikh Khodja Akhrar in the 15th century, claims a dervish acquired it during the tumultuous Mongolian invasions. However, Tashkent residents who revere Kaffal Shashi as the city's first patron believe Khalif Osman's Koran came from Bagdad with Kaffal Shashi. They say the Bagdad Khalif gifted this unique handmade book to Kaffal Shashi in recognition of his impressive poetic response to the Byzantine Emperor.
This relic and its intriguing history have made it a focal point of interest for filming services in Uzbekistan, as many filmmakers seek to capture its story and the local legends surrounding it.
Discover & Contribute: The TVDATA Visual Archive
At TVDATA, we don't just house history, we help create it. Our vast and diverse archive, with a spotlight on the enchanting realm of Uzbekistan, stands as a testament to our commitment to preserving memories and moments. But that's not all. We invite you to contribute, to enrich our repository with incredible footage that can help our clients bring their visual stories to life.
Whether you're on a quest to illustrate a narrative or seeking unparalleled footage to license, our archives offer a treasure trove of moments, waiting to be rediscovered and retold.
Dive into the past, shape the future. Only at TVDATA