At TVDATA media, we have a camera crew operating a drone and producing aerial footage. In many cases, drone filming in Moscow, the Russian capital, requires permission from local authorities.
Filming with a drone in Moscow
Thus, filming with a drone is best scheduled in advance, given enough time to obtain the necessary paperwork. Below we post some video examples of drone aerial shooting in various locations. For example, the Moscow International Business Centre, called Moscow City Centre or Moskva-City, is a picturesque drone flight place.
TVDATA Camera Crew Operating Phantom 4 drone and professional video equipment filming in 4k high resolution. WE CAN PROVIDE HIGH-QUALITY AERIAL VIDEO FILMING using DJI Phantom 4 Pro and delivering 4k Ultra High Definition. Besides, using the same equipment, we can also work on aerial photography in Moscow and across Russia.
#MoscowFromAbove #AerialViewOfMoscow #BirdsEyePerspective #TravelVlogger #FilmProducer #ContentCreator #DroneStockFootage #RoyaltyFreeFootage #EnchantingMoscow #CaptivatingBeauty #NewCreativePerspective #TakeYourProjectToNewHeights
Soar to new heights with our spectacular aerial footage of Moscow, captured by our skilled Russian drone operators. From an altitude of up to 400 ft, our drone footage showcases the breathtaking beauty of Russia's capital city from a unique perspective. The sweeping views of Moscow's iconic landmarks, bustling streets, and stunning skyline provide a stunning visual experience that will leave you in awe. Our high-quality drone stock footage is perfect for filmmakers, video producers, and advertisers looking to add a touch of elegance and grandeur to their projects.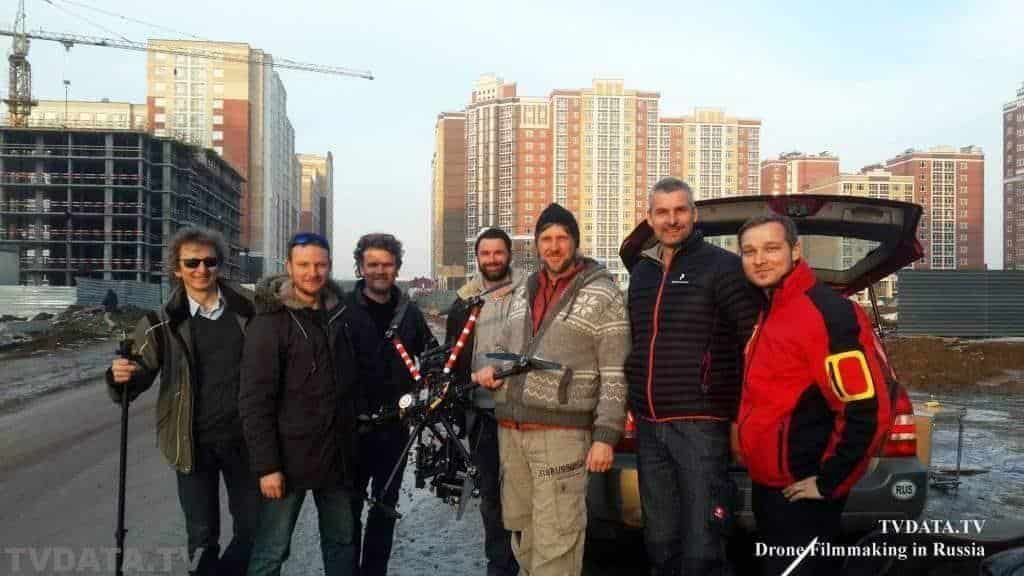 Moscow Camera Crew operates digital camera Canon EOS 5D Mark III for automobile clients for aerial filming in Moscow. We can provide a bilingual video producer to suggest filming locations and a fixer to obtain permits for chosen places.
Experience the awe-inspiring architecture of Moscow from a bird's eye perspective with our stunning aerial footage. Our skilled drone operators have captured the iconic White House Governmental building in central Moscow, as the drone glides over the bridge, providing a captivating and unique view of this landmark. Immerse yourself in the beauty of Moscow's Krasnopresnenskaya embankment and witness the majesty of the White House from a whole new angle. Don't miss out on this opportunity to add a touch of magic to your next project – purchase our Russian drone footage today and unlock the breathtaking beauty of Moscow's architecture.
Our professional drone video crew is based in Moscow, but can travel to various locations across Russia and nearby territories. In one day, which constitutes approximately eight to ten hours of work, the aerial camera crew can take about eight different angles. As a result, a client gets eight video shots or angles, which are known as the drone takes. As an example, we feature some videos where our Camera Crew is operating a drone across Russia. Besides, we include some clips featuring aerials drone filming in Europe.
Witness the impact of the Coronavirus outbreak in Russia through stunning drone aerial footage of the deserted streets of Moscow during quarantine! Our HD video captures the eerie stillness of the city, providing a unique perspective on the lockdown measures taken on April 16, 2020. Get a bird's eye view of Moscow's empty streets and buildings, and experience the chilling effect of the pandemic on the Russian capital. Don't miss out on licensing this exclusive footage for your news coverage or projects! Check out our website to get access to this captivating video in high-definition resolution.