As well as or instead of constructing sets in a movie studio or sound stage, filming locations can be used as part of a film or TV production.
For History Channel Ancient Aliens Series
Multilingual TV Producer filming in Petersburg for Ancient Aliens Series 3 conducts interviews for History Channel. This photo was taken at a location in the Russian city of St. Petersburg on behalf of History Chanel. We recorded an interview following the brief for a documentary television program "Ancient Aliens" Series 3. Filming locations in Saint Petersburg in Russia.
On this occasion, our client was the history Channel. The interview was in Russian and later on translated into the English language. To book a film Producer or a Russian bilingual fixer, please get in touch with info@tvdata.tv. For Russian-English translations and subtitles, please refer to our subcontractor, https://russian-english.com.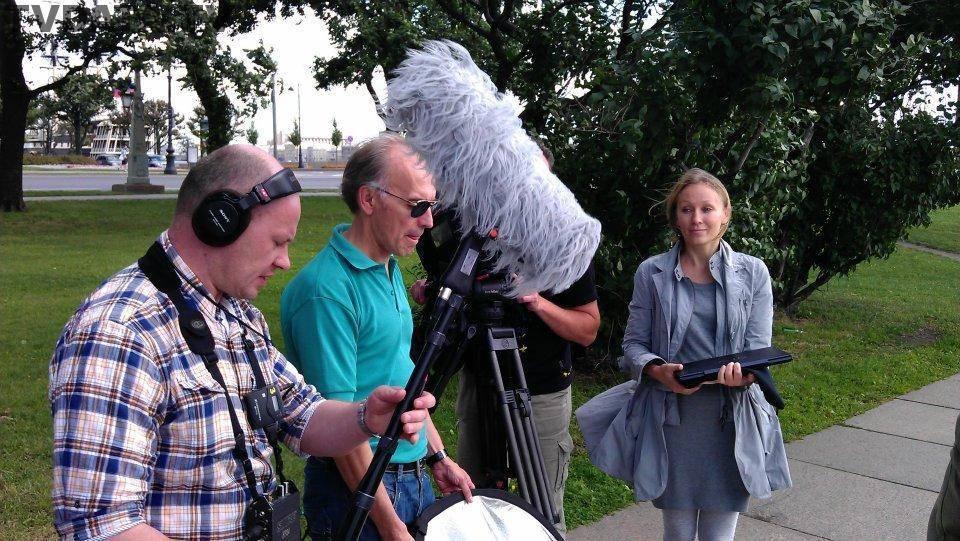 Sound man Oleg Koneff, located in St. Petersburg, is an experienced sound engineer in television and Film audio Production. Oleg is a Russian Speaking sound specialist, highly qualified. Please note that you would need a translator or an English-speaking producer in case you do not understand Russian.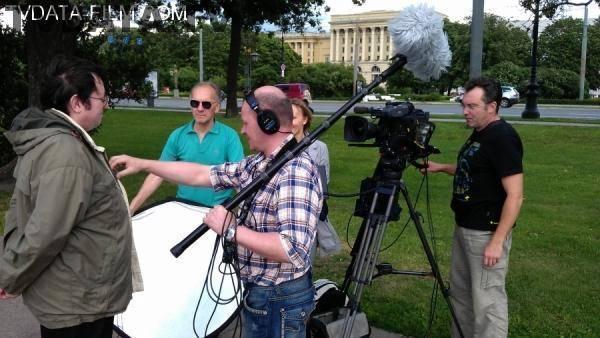 Russian Cameraman A. Starkov – Filming in St Petersburg for Ancient Aliens Series 3 for History Channel. Besides, our television producers are experienced in reporting. They have a good range of contacts for interviews, including political and economic analysts and politicians.
Filming locations in Saint Petersburg
Filming Location in Russia