As well as or instead of constructing sets in a movie studio or sound stage, filming locations can be used as part of a film or TV production.
For History Channel Ancient Aliens Series
As a multilingual TV producer working on the documentary television program "Ancient Aliens" Series 3, I recently traveled to St. Petersburg, Russia to film interviews for the History Channel. Our team captured footage at various locations throughout the city, all in accordance with the show's theme of exploring possible extraterrestrial influences on ancient cultures.
During our time in St. Petersburg, we conducted interviews with local experts and scholars, delving into the history and mythology of the region. As a multilingual team, we were able to communicate effectively with our interviewees and ensure that their insights were accurately conveyed to our audience.
Filming in St. Petersburg for History Channel's Ancient Aliens Series 3: A Multilingual TV Producer's Experience
One of the locations we filmed at was particularly striking – the intricate architecture and grandeur of the city's palaces and cathedrals provided a visually stunning backdrop for our interviews. Our team worked diligently to capture footage that would do justice to the beauty of St. Petersburg while also furthering the narrative of the program.
Overall, our time in St. Petersburg was a truly memorable experience. Working on a program like "Ancient Aliens" allowed us to delve into the rich history and mythology of the region, while also exploring fascinating theories about the possible involvement of extraterrestrial life in ancient cultures.
On this occasion, our client was the history Channel. The interview was in Russian and later on translated into the English language. To book a film Producer or a Russian bilingual fixer, please get in touch with [email protected]. For Russian-English translations and subtitles, please refer to our subcontractor, https://russian-english.com.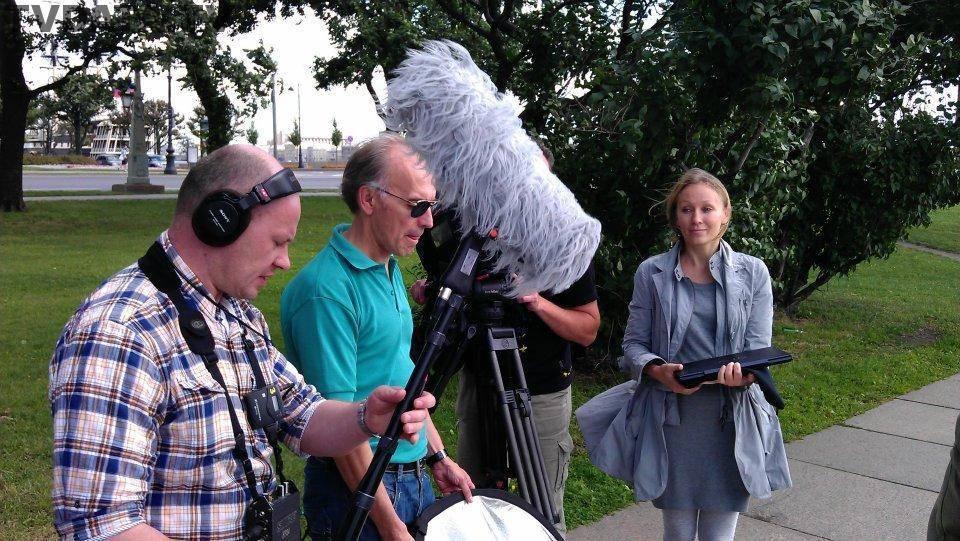 Oleg Koneff is a highly experienced sound engineer based in St. Petersburg, Russia.
Sound man Oleg Koneff, located in St. Petersburg, is an experienced sound engineer in television and Film audio Production. Oleg is a Russian Speaking sound specialist, highly qualified. Please note that you would need a translator or an English-speaking producer in case you do not understand Russian.
He has specialized in television and film audio production, and his expertise in this field is well-recognized in the industry. Oleg is a Russian-speaking sound specialist, which makes him an ideal candidate for any production work in the region.
With years of experience in sound recording and mixing, Oleg has developed a keen ear for detail and a deep understanding of the technical aspects of sound production. He is able to work efficiently and creatively, bringing a professional touch to any project he works on. Whether it is a documentary, a feature film, or a TV series, Oleg's skills and expertise ensure that the final product has high-quality sound that enhances the overall viewing experience.
One of Oleg's strengths is his ability to work well with others in a production team. He understands the importance of effective communication and collaboration, and he always strives to deliver work that meets the client's requirements and exceeds their expectations.
It is worth noting that Oleg primarily speaks Russian, so a translator or an English-speaking producer would be necessary if working with English-speaking clients. However, his technical skills and experience make him a valuable asset to any production team, regardless of language barriers.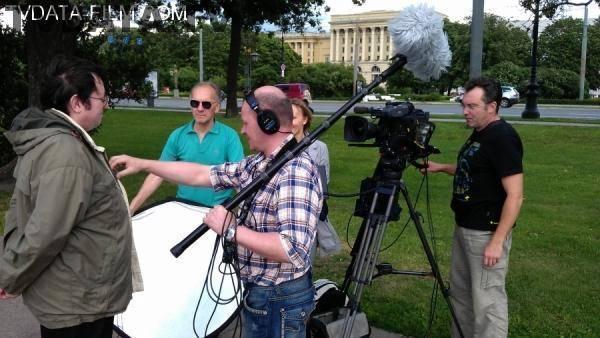 Russian Cameraman A. Starkov – Filming in St Petersburg for Ancient Aliens Series 3 for History Channel. Besides, our television producers are experienced in reporting. They have a good range of contacts for interviews, including political and economic analysts and politicians.
Filming locations in Saint Petersburg
Filming Location in Russia