Our agency recently had the opportunity to collaborate on a captivating and successful TV commercial for Torabika Cappuccino in Russia. We are proud of the results and would like to provide an outline of the project, showcasing our capabilities and what we can offer to future clients.
Project Overview:
Torabika Cappuccino, a popular instant coffee brand from Indonesia, sought to increase its presence in the Russian market by creating a memorable and engaging TV commercial. The project was filmed during the summer, coinciding with the World Football Cup held in Moscow. This allowed the commercial to capitalize on the excitement and global attention surrounding the event. Our agency was tasked with auditioning and selecting the perfect talents and models to represent the brand, as well as providing support throughout the entire production process.
Our Approach on Talent Casting:
We conducted extensive auditions to find the ideal talents and models who could embody the spirit of Torabika Cappuccino. The final selection included diverse, charismatic individuals who were able to effectively convey the brand message and resonate with the target audience.
Join us in this thrilling adventure as we explore diverse talents, uncover hidden gems, and finally reveal the charming and charismatic female model chosen to become the face of Torabika Cappuccino's World Cup campaign. This unique video offers an insider's look at the world of commercial casting, capturing the excitement and anticipation that culminates in the discovery of the ultimate brand ambassador. More casting videos
Production Support: Our team worked closely with the client and production crew to ensure a smooth and efficient filming process. This included providing local talents, extras, and audience members as needed, as well as coordinating with various Russian artists to add an authentic touch to the commercial.
Creative Collaboration: Throughout the project, our agency collaborated with the client to ensure that the commercial's creative direction was in line with their brand vision. This involved refining the script, visual elements, and overall narrative to create a compelling story that showcased the benefits of Torabika Cappuccino.
The Result: Torabika Cappuccino's 2018 World Cup Commercial: Celebrating Passion and Unity – An Exciting Blend of Football and Coffee Culture
The final Torabika Cappuccino commercial was a perfect blend of engaging storytelling, striking visuals, and captivating performances from our selected talents.
Filmed during the World Football Cup in Moscow, the commercial successfully leveraged the event's energy and excitement to increase brand awareness and capture the hearts of Russian consumers.
This led to a noticeable boost in Torabika Cappuccino's sales and market share in the region.
Our agency's expertise in talent casting, production support, and creative collaboration ensures that our clients receive the highest quality services for their commercial and social media campaigns. If you're looking to create a memorable and effective TV commercial or social media content, we invite you to partner with us. Together, we can bring your vision to life and achieve exceptional results for your brand.
Choosing a Male Russian model in Russia for your next video project
TVDATA team provided video production services in Moscow for an Indonesian commercial project. It is a Commercial filler for a sports program featuring Torabika Cappuccino Instant Coffee. Therefore, a video reel goal is to showcase a Coffee product as a popular drink among Russian Youth. Our examples of work include choosing a Male Model for an Indonesian coffee Commercial. Our videographer worked along with an Indonesian Director and producers. He is a Russian Cameraman based in Moscow and, on this occasion, using the following video and audio equipment: Sony A7S II Lenses Canon 16-35, 24-70, 70-200.
Choosing a charming female model for this coffee commercial video shoot. The agency requirement is to find approximately 18 y.o. young blond female teenager.
Besides, we can recommend to our clients best FILMING Locations IN MOSCOW and St. Petersburg. We provided producer support for a myriad of international media projects.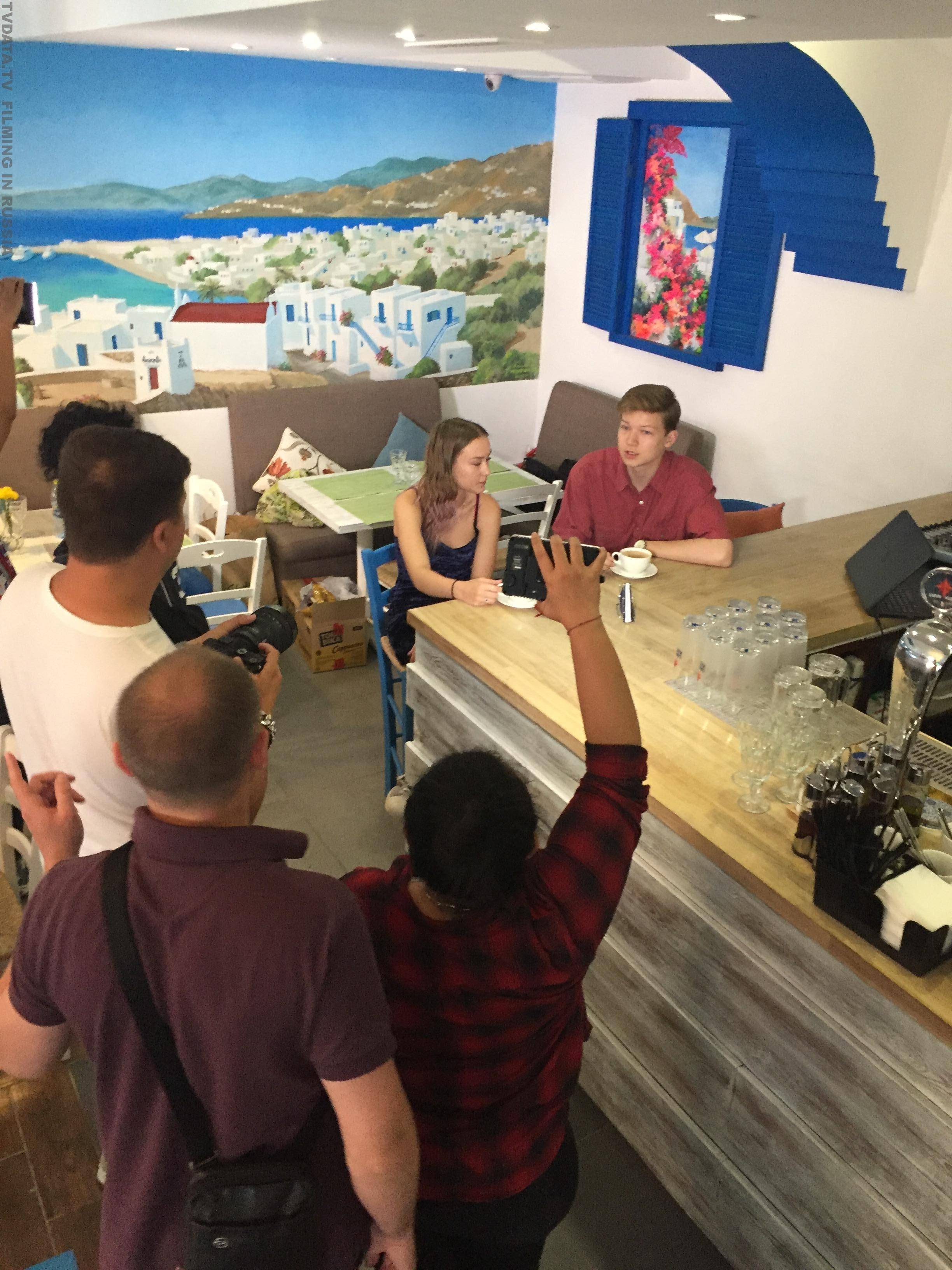 TVDATA.TV Group is a well-established media services provider with offices in Moscow and London, offering a comprehensive range of services for clients all over Russia. We have accumulated extensive experience in video and TV production support. Over the years, we have had the privilege of working with various international broadcasters on a diverse array of projects, including Full Feature Films, Short Films, Advertising, Commercials, and Corporate Films.
Our team is dedicated to delivering the highest quality services and is available 24/7 to ensure that your project receives the attention it deserves. Our expertise, combined with cutting-edge equipment, enables us to create exceptional content that meets and exceeds your expectations.
One of our standout offerings is the 35mm format film-style digital camera with a lightweight and compact carbon body. This state-of-the-art camera allows us to capture stunning visuals that bring your creative vision to life, while its lightweight design ensures maximum mobility and efficiency on set.
Our services include:
Video and TV production support, encompassing pre-production planning, location scouting, casting, crew hiring, and post-production.
Full Feature Film and Short Film production, ensuring that your cinematic vision is executed flawlessly.
Advertising and Commercial production, creating memorable and engaging content that effectively communicates your brand's message.
Corporate Film production, crafting compelling narratives that showcase your company's values, achievements, and goals.
At TVDATA.TV Group, we understand the importance of delivering top-notch media services that cater to the unique needs of each client. Our team's unwavering commitment to excellence, combined with our vast experience and state-of-the-art equipment, makes us the ideal partner for all your media production needs.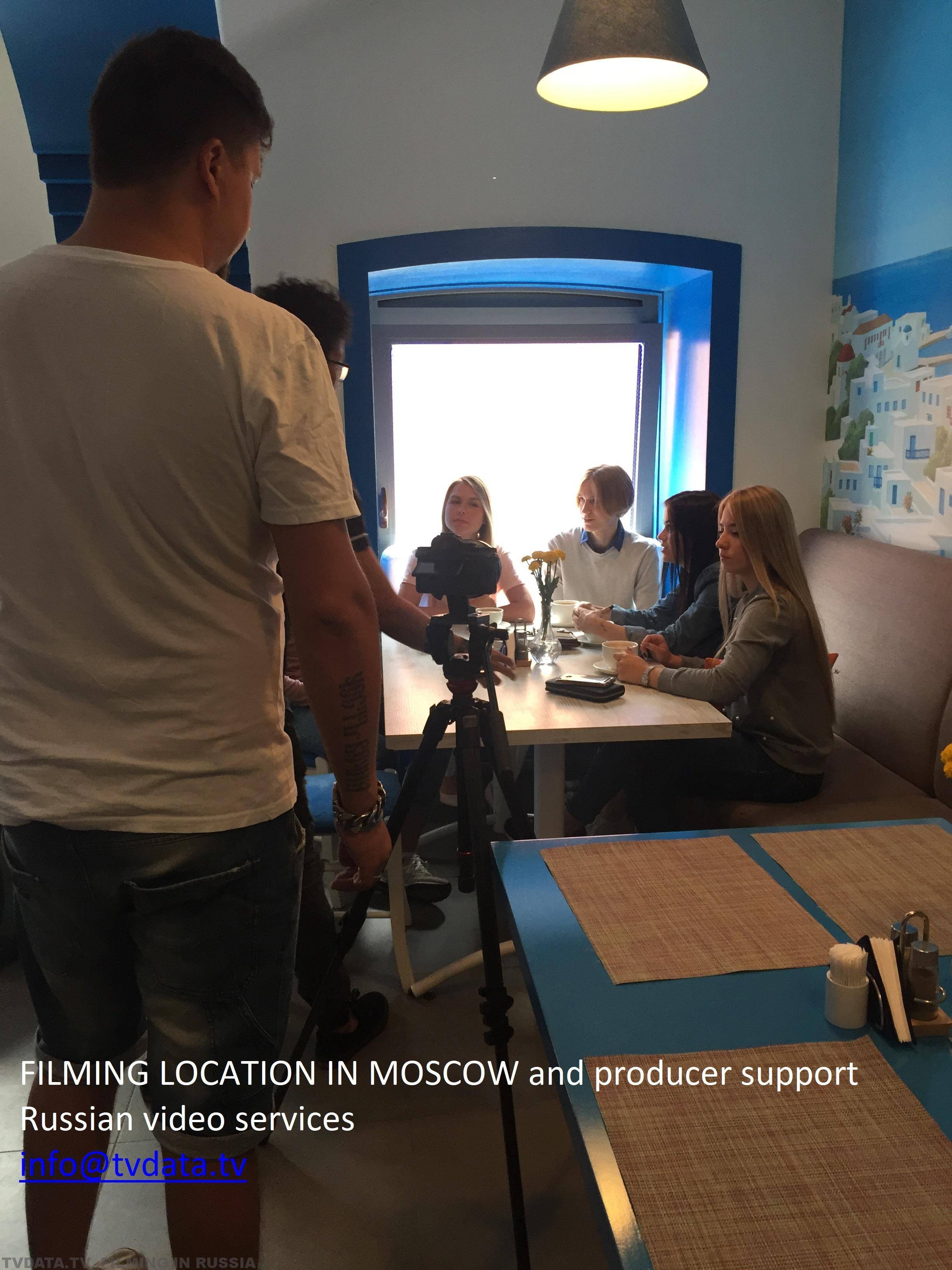 ARRI ALEV III CMOS format 35 мм (4:3 / super35)
video recording:
HD: 1600 × 900 (1760 × 980)
HD: 2880 × 1620 (3168 x 1772)
2K: 2868 x 1612 (3154 x 1764)
3.2K: 3200 × 1800 (3424 x 1926)
4K UHD: 3200 x 1800 (3424 x 1926)