Professional camera equipment is available in this video studio—Panasonic AG‑HPX500E camera in SD and HD resolution. Besides, Blackmagic URSA Mini 4,6K, Blackmagic Studio Camera Ultra HD 4K. Professional video and audio equipment, including video and photo cameras, could be added at a client's request. Blue screen and motion control available in 150 SQ.M. MULTI-CAMERA LIVE BROADCAST STUDIO IN MOSCOW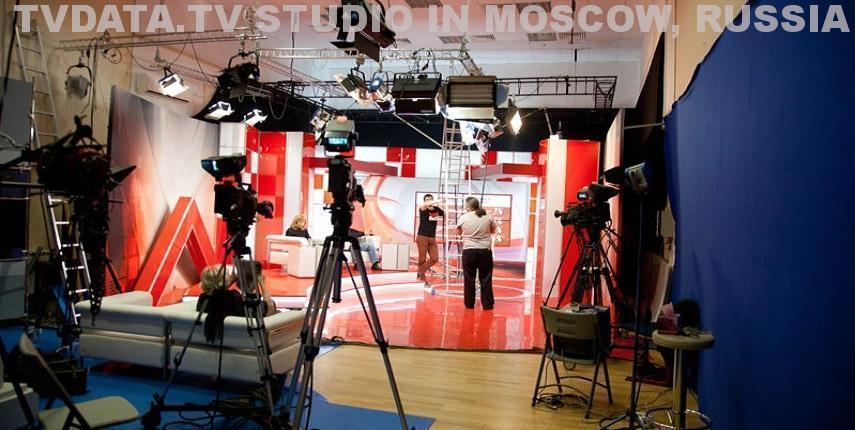 multi-camera LIVE broadcast equipment
Professional camera equipment is available in this video studio—Panasonic AG‑HPX500E camera in SD and HD resolution. Besides, Blackmagic URSA Mini 4,6K, Blackmagic Studio Camera Ultra HD 4K. Professional video and audio equipment, including video and photo cameras, could be added at a client's request. Blue screen/motion control available in Studio
LED DISPLAY INTEGRATED INTO A STUDIO WALL. FOR LIVE BROADCAST FROM 150 SQ.M. MULTI-CAMERA LIVE BROADCAST STUDIO IN MOSCOW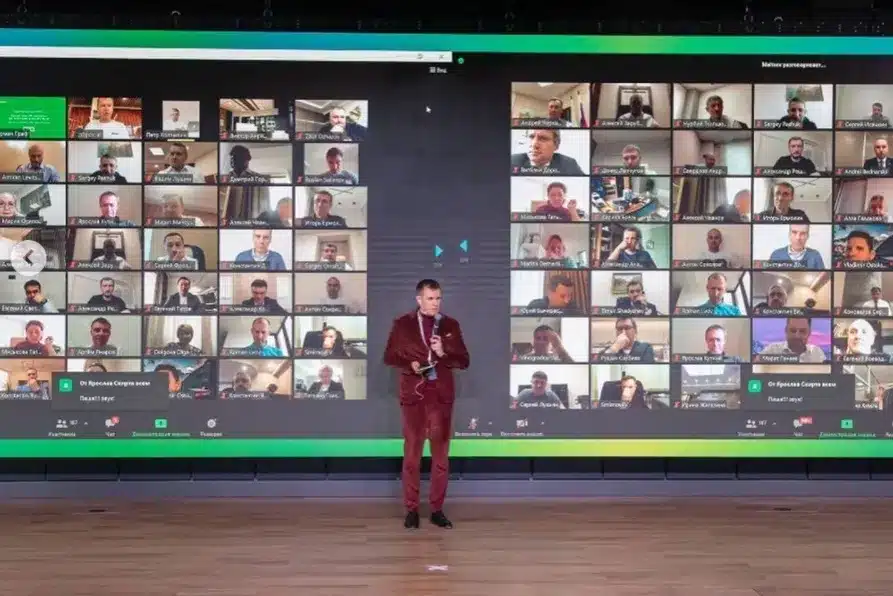 Professional camera equipment available at this video studio: Panasonic AG‑HPX500E (SD, HD), Blackmagic URSA Mini 4,6K, Blackmagic Studio Camera Ultra HD 4K. Professional video and audio equipment including video and photo cameras could be added on request of a client.
Lightening equipment in 150 sq.m. Multi-Camera Live Broadcast Studio in Moscow
At the moment a studio set of video lightening includes  Kino Flo, ARRI, Dedolight, Logocam, Sachtler, Lowel lamps. This, of course, could be rearranged in case you would have specific requirements.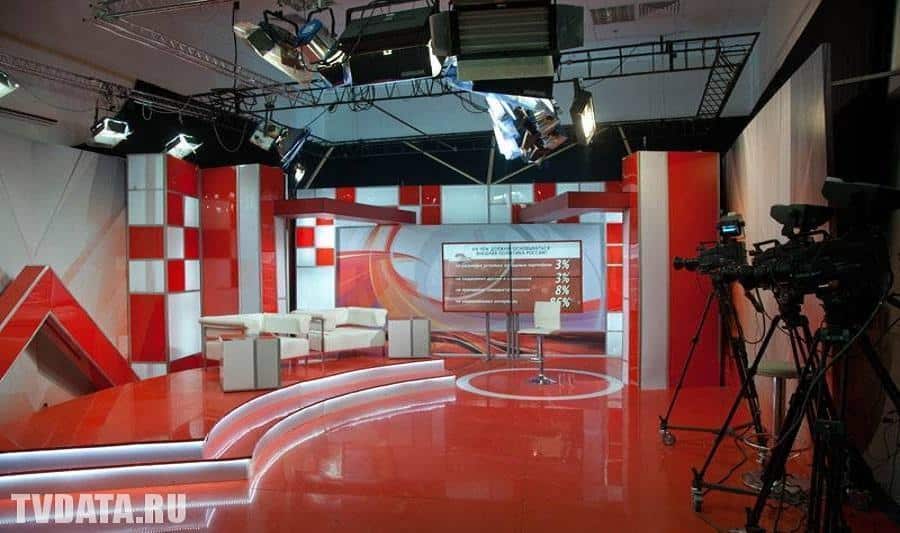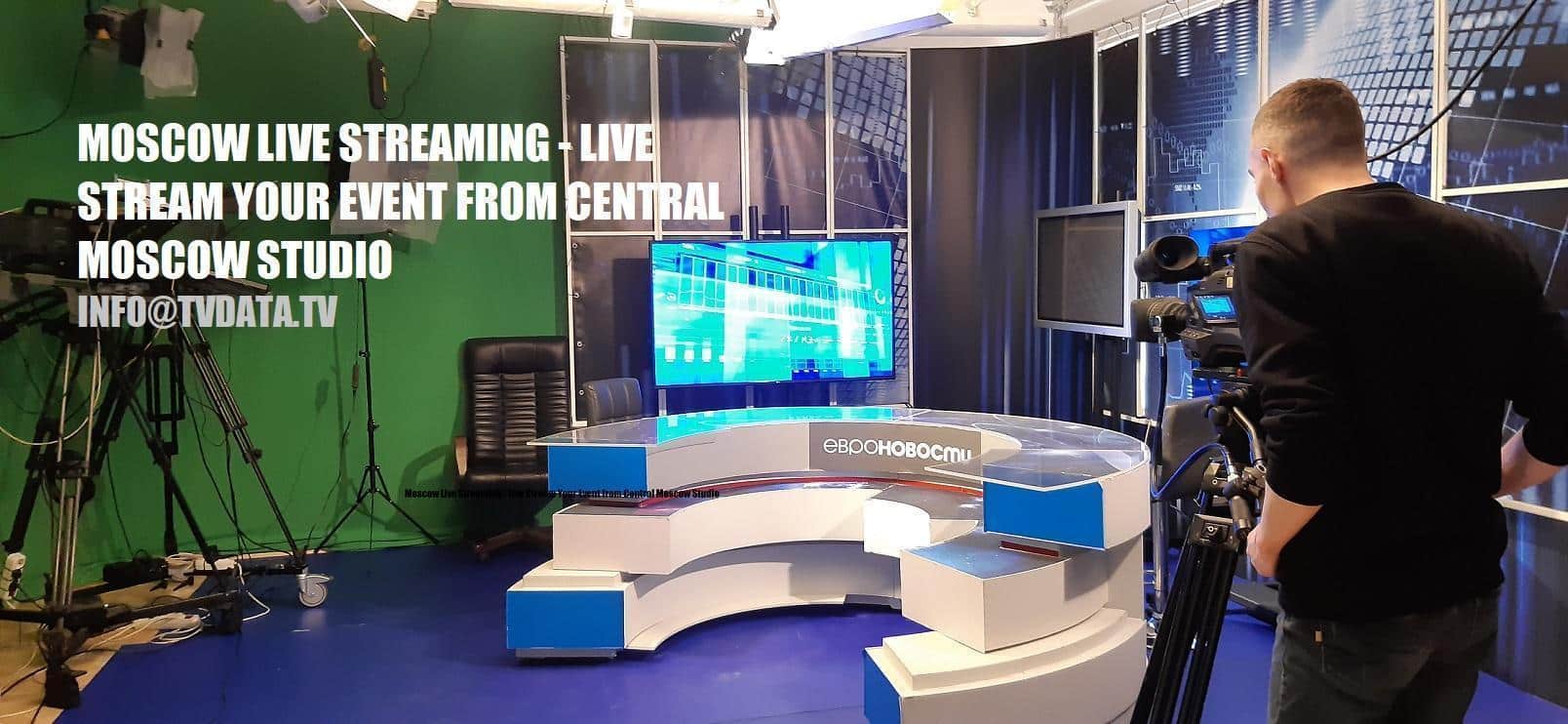 Live Streaming

Video connectivity from Moscow, Russia

Video conferencing connectivity via Quicklink Skype TK or via your preferred IP or satellite uplink. From this Moscow studio, we can stream your video and audio content to practically any live video platform including Facebook, YouTube, LinkedIn, Vimeo, Twitter, Periscope, to any custom server including a designated platform of your choice.
150 SQ.M. MULTI-CAMERA LIVE BROADCAST STUDIO IN MOSCOW
Our team have produced global web broadcasts from Russia for various media and corporate clients.  Using our webcasting solution, you can stream video and audio to millions of people worldwide. In addition to other benefits, our webcasting services assist you in cutting travel costs and extend your capacity to communicate directly with the audience.
150 SQ.M. MULTI-CAMERA LIVE BROADCAST STUDIO IN MOSCOW
We can also organise mobile Live Stand-up positions for your Correspondent in Moscow.
TVDATA also provides FTP and Multi-format tape payout
Live Studio in other locations around the country
English speaking Camera Crew Services with professional broadcast equipment
Editing Facilities and 3 D graphics
Various filming and Broadcast Equipment Rental options
Russian – English video Producer for your documentary or a news project