1997 Nemtsov holds a speach during political gathering in Central Moscow.
Footage featuring Boris Nemtsov opposition leader 1997 newsreel filmed in Moscow.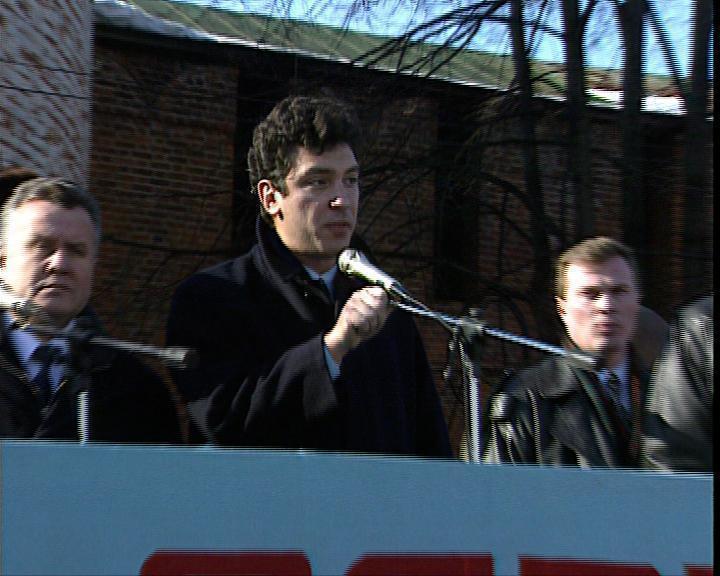 Boris Nemtsov opposition leader 1997 newsreel
News footage from 1997 featuring Boris Nemtsov opposition leader during his speech to the crowd. Moscow meeting
In the spring of 1997, President Yeltsin, addressing the Federal Assembly with his annual address, criticized the Chernomyrdin government for failing to keep promises. Russia declined in social issues and living standards. This year, Yeltsin made big changes in the government and adjusted its structure and composition. He again appointed Chubais as First Deputy Prime Minister. Another First Deputy Prime Minister, also with special powers, Yeltsin decided to appoint Boris Nemtsov. Yeltsin considered Nemtsov as one of the possible candidates for the role of his future successor.
Boris Nemtsov opposition leader 1997 newsreel filmed at the Peak of his career.
Footage of Boris Yeltsin from 1997 when heh had a complex heart operation, which took less than six months.
Yeltsin's daughter Tatyana Dyachenko arrived to Nizhny Novgorod in secrecy on the evening of Saturday, March 15, 1997. She wanted to persuade Nemtsov to move from the governor's position to work in the Russian government. Confidential negotiations between Tatyana Borisovna and Nemtsov lasted the whole evening and almost all night in the Sergievskaya hotel for important guests in Nizhny Novgorod.
Nemtsov doubted that he did not want to leave the governor's post in Nizhny Novgorod, where he was then widely popular. "Father helped you when he was strong and healthy," Tatyana Dyachenko presented a decisive argument. "And now he is sick and weak, and it's time to help him." Nemtsov, after some hesitation, agreed to join the government. On March 17, 1997, he was appointed First Deputy Prime Minister of Russia.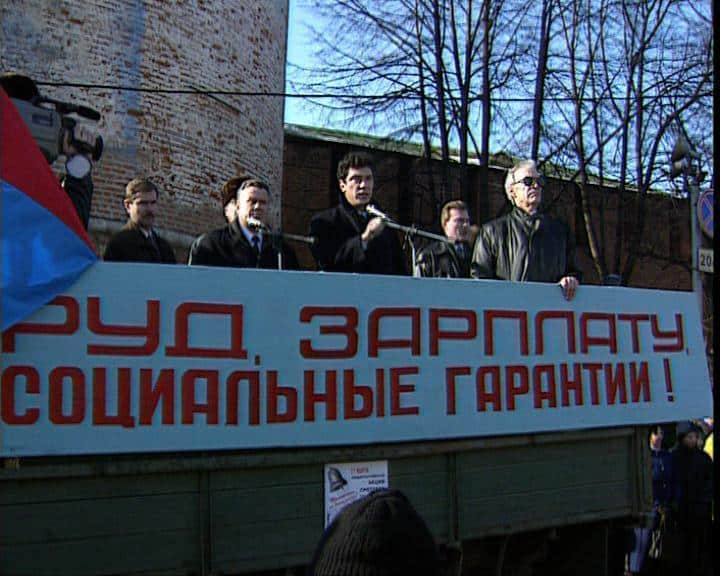 If you are producing a video project on Russia or related to Russia or USSR history, you need several Russian services. For example, you might decide to hire an aerial drone cameraman in Russia.
Stock footage in High Resolution for editorial and creative films
4K resolution 1990s Aerial Archival stock footage B-roll billionaire oligarch business Camera Crew Services in Russia Cameraman in Moscow Cinematic Cold War controversy documentary documentary filmmaking education FILMING COMMERCIAL ARRI ALEXA MINI MOSCOW RUSSIA footage For sale high definition history licensing medical military Moscow nature Nuclear Power post-Soviet era Professional rare footage Rare Video royalty-free RUSSIA Russian Stock Footage Soviet Union sports stock footage Stock video technology terrifying travel TVDATA tvdata.tv TVDATA.TV Russian Media Company provide bilingual tv Fixers in Russia Ukraine Viktor Medvedchuk