Soviet Union Leader General Secretary Leonid Brezhnev speaking on a televised broadcast to Soviet people. Footage of New Year's Eve Brezhnev speech aired midnight 31st of December 1979.
Can I start?
Can I start? Hello, dear young friends! Happy New Year to all of you! The United Nations Organization, which unites in the majority the states of the whole earth, decided to proclaim it the year of the child. This is a very good and correct decision. After all, children are our future! They will have to continue the work of their fathers and mothers. They, I am sure, will make life on earth better and happier. And our duty is to try so that the children of all nations do not know the warrior, so that they have a calm and joyful childhood. Unfortunately, shots still rumble on the ground in many places …
Leonid Ilyich Brezhnev liked to drink
Some say that during this televised speech, the Soviet Leader is drunk. Therefore, he mumbles the words. Leonid Ilyich Brezhnev liked to drink, but he knew the measure and knew how to behave at the table. Rumors about his addiction to drinking are exaggerated: the Secretary-General adored the feast itself, the process of uninhibited friendly communication while drinking. But he has always been interested in the opposite gender, beautiful females and the pleasures associated with it which is incompatible with the alcohol addiction.
Leonid Brezhnev Televised a speech for Soviet citizens. He announced that the Soviet Union… Reordered in Moscow… Here we present various stock clips and black and white footage of BREZHNEV-GENERAL SECRETARY OF THE SOVIET UNION IN KREMLIN
BREZHNEV, SOVIET UNION GENERAL SECRETARY
Mr. Brezhnev and President Carter, meeting in Vienna on June 11, 1979. In addition, we have more Stock footage on Brezhnev, for example, him at the ceremonial Soviet Party meetings. Members of the Communist Party awarding Leonid Brezhnev with a medal. Communist Party official gathering. 
Footage of Leonid Brezhnev, Soviet Leader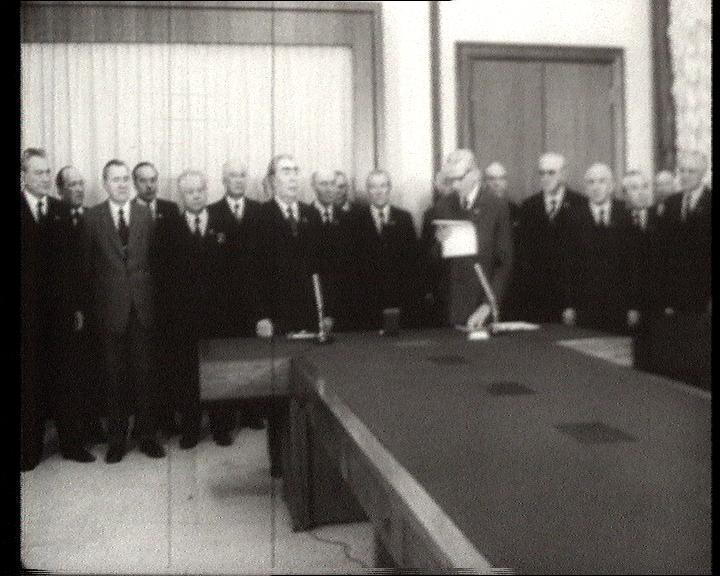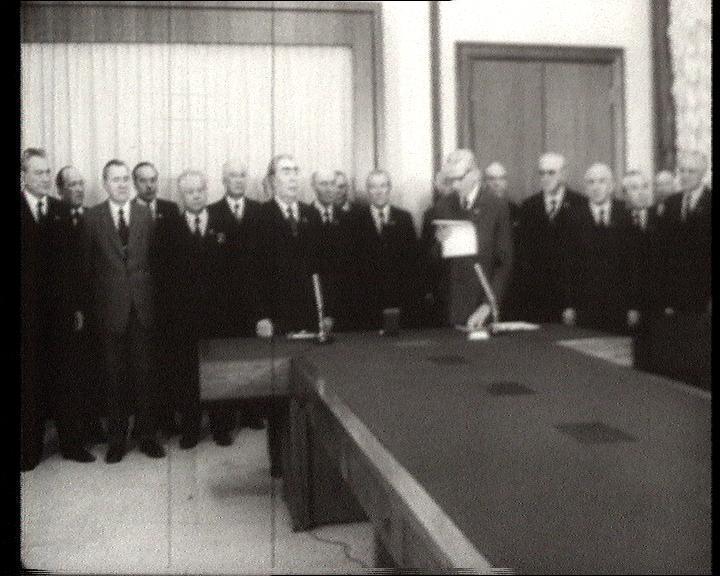 This is digitized PAL 720 X 576 footage of crowds applauding Brezhnev and other dignitaries. While holding onto other overseas party leaders, Leonid Brezhnev raised his arms. There are also some tapes available on film tape that can be digitized in HD format. 
Boris Yeltsin meets Victor Chernomyrdin
TVDATA producers work with various sources including Gosfilmofond  – former Russian state archive 
If you need to find footage licensing price and research related videos, please video research please send us your information here: