Soviet Union Leader General Secretary Leonid Brezhnev speaking on a televised broadcast to Soviet people. Footage of New Year's Eve Brezhnev speech aired midnight 31st of December 1979.
Can I start?
While it is true that Leonid Brezhnev was known to enjoy socializing and drinking, it is not accurate to claim that he was drunk during a specific televised speech without concrete evidence. As responsible individuals, we should strive to separate fact from fiction and refrain from perpetuating rumours or unfounded allegations.
Leonid Brezhnev's speech:
My dear young friends, I am delighted to wish you all a very happy New Year! As we begin this new year, I am pleased to inform you that the United Nations has declared it as the Year of the Child, a decision that I fully support. As we all know, children are the future of our world, and it is our responsibility to ensure that they are given the best possible start in life.
It is our duty to make sure that the children of every nation can grow up in a peaceful and prosperous environment. We must work towards a world where children are free from violence, poverty, and discrimination. It is only by doing so that we can build a brighter and happier future for our children. Sadly, there are still many places in the world where conflict and violence continue to disrupt the lives of children. It is our collective responsibility to work towards ending these conflicts and to promote peace and stability across the globe. Only then can we truly provide our children with the future they deserve. Let us all pledge to work towards creating a world where children can thrive and fulfil their potential. Together, we can build a brighter future for our children and for generations to come. Thank you.
Leonid Brezhnev liked to drink
BREZHNEV, SOVIET UNION GENERAL SECRETARY
Mr. Brezhnev and President Carter, meeting in Vienna on June 11, 1979. In addition, we have more Stock footage on Brezhnev, for example, him at the ceremonial Soviet Party meetings. Members of the Communist Party awarding Leonid Brezhnev with a medal. Communist Party official gathering.
Footage of Leonid Brezhnev, Soviet Leader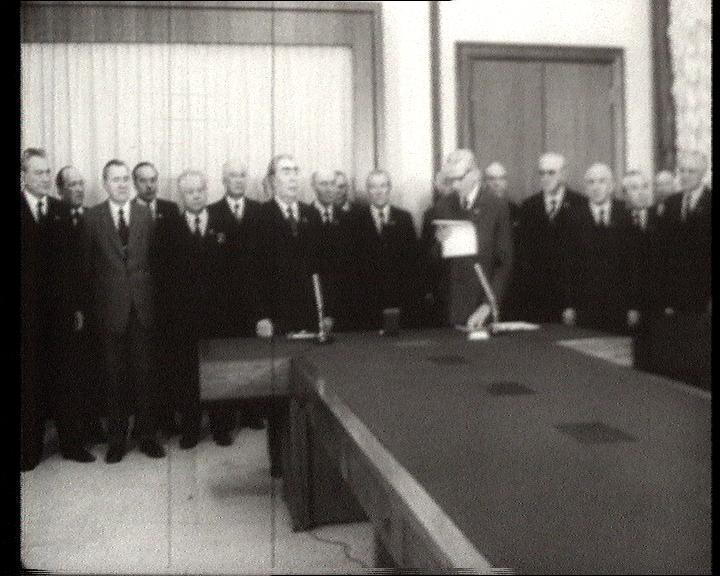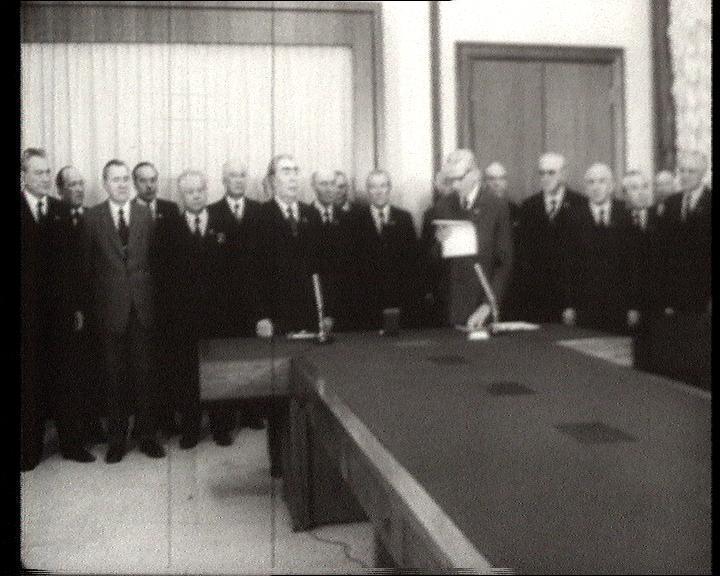 This is digitized PAL 720 X 576 footage of crowds applauding Brezhnev and other dignitaries. While holding onto other overseas party leaders, Leonid Brezhnev raised his arms. There are also some tapes available on film tape that can be digitized in HD format.
Leonid Brezhnev was a prominent and influential Soviet politician
He is known for his leadership as the General Secretary of the Central Committee of the Communist Party of the Soviet Union from 1964 until his passing in 1982. His tenure was marked by numerous changes in Soviet society, including the implementation of a period of détente with the West, economic reforms, and an expansion of Soviet influence abroad.
Born in Ukraine in 1906, Brezhnev began his career as a factory worker before transitioning into communist politics. He swiftly rose through the ranks of the Soviet government and Communist Party, becoming one of the most powerful figures in Soviet history.
Brezhnev's policy of "stability of cadres" stressed the importance of continuity and stability in Soviet leadership. However, his leadership was also associated with a period of political repression, including the suppression of dissent and the persecution of political dissidents. Despite these criticisms, Brezhnev remains a significant and controversial figure in Soviet history.
Boris Yeltsin meets Victor Chernomyrdin
TVDATA producers work with various sources including Gosfilmofond – former Russian state archive
If you need to find footage licensing price and research related videos, please video research please send us your information here: