TVDATA provided a Russian Bilingual Fixer and Television Producer – Television reality show participants from Indonesian television RCTI in Moscow, Russia. Filming Dog Sledding Adventure in Russia, 20 km from Moscow for RCTI television. TVDATA.TV provided filming permits, locations, camera equipment to film this episode in Russia.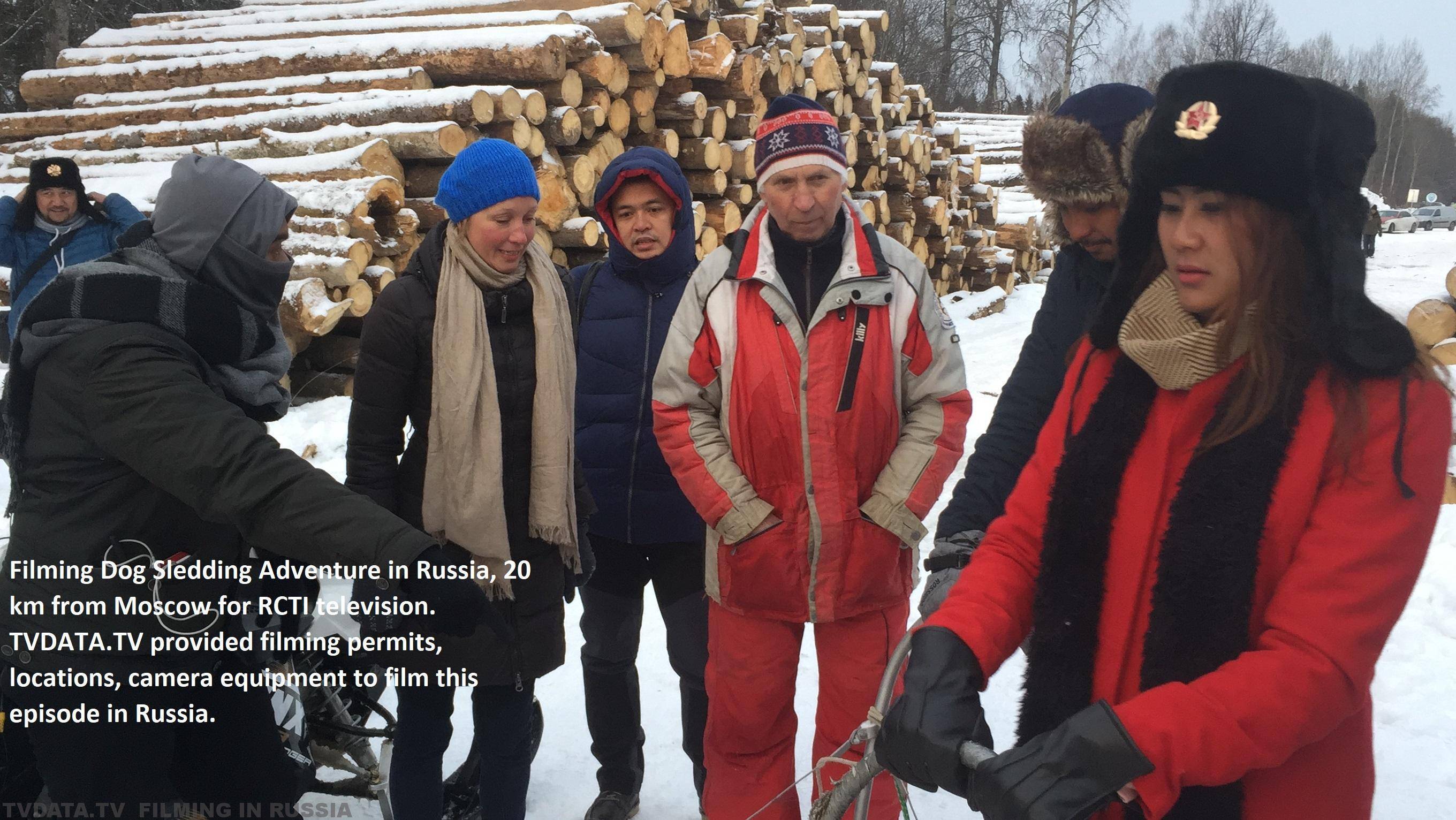 TVDATA media company provides a complete range of production support services for video and photography in Russia & CIS. This video production is sponsored by an automobile company – Datsun Indonesia, Jakarta.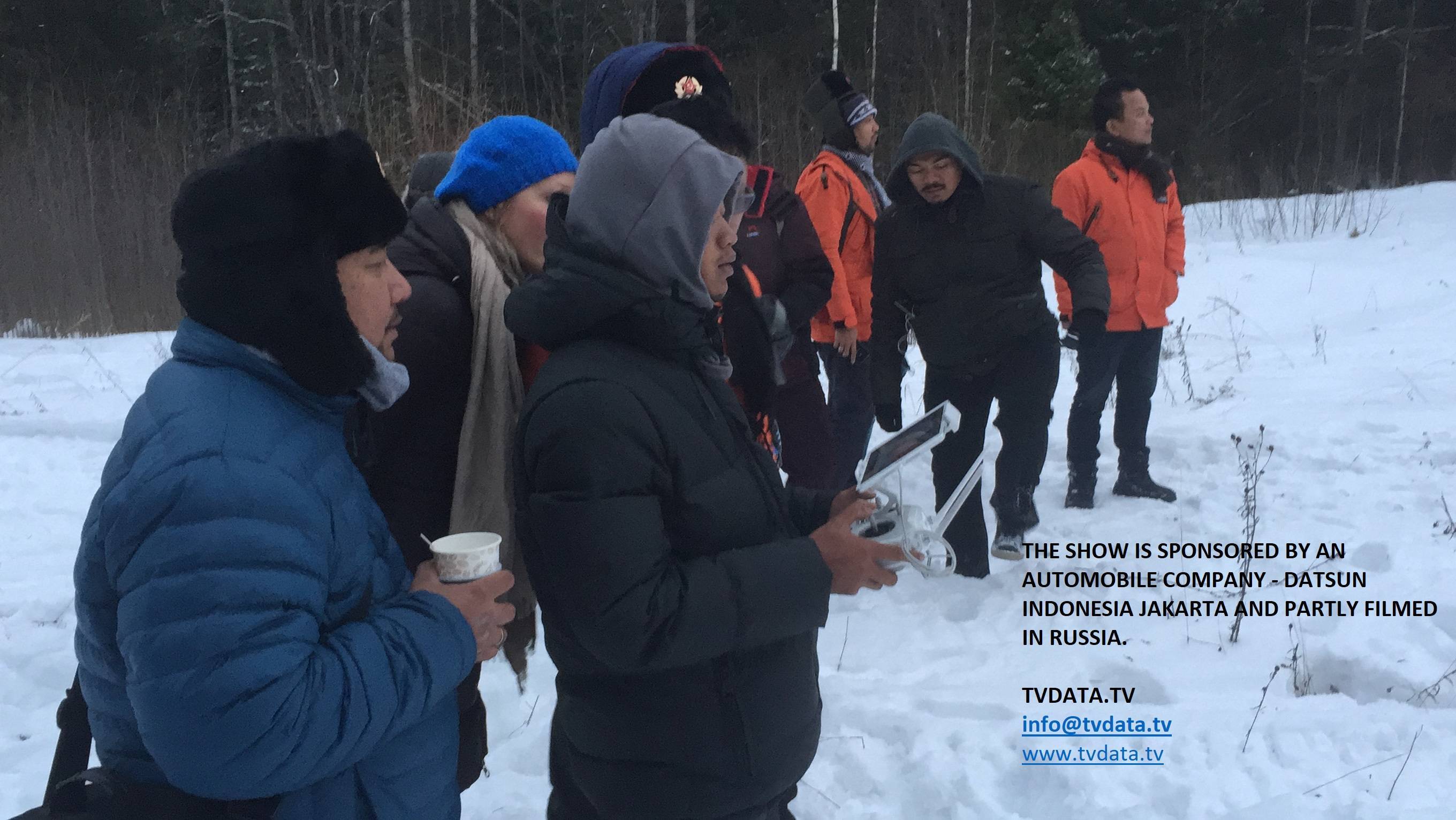 We are filming Dog Sledding Adventure in Russia. The shoot takes place in Suburban Moscow, about twenty kilometres from the Russian capital. The crew is filming for RCTI Asian television. AT the time of the filming the temperature plunged to almost -20 C. For an Indonesian Television Crew and acting talents, it was quite a challenge.
RUSSIAN BILINGUAL PRODUCER ASSISTS REALITY SHOW FROM INDONESIA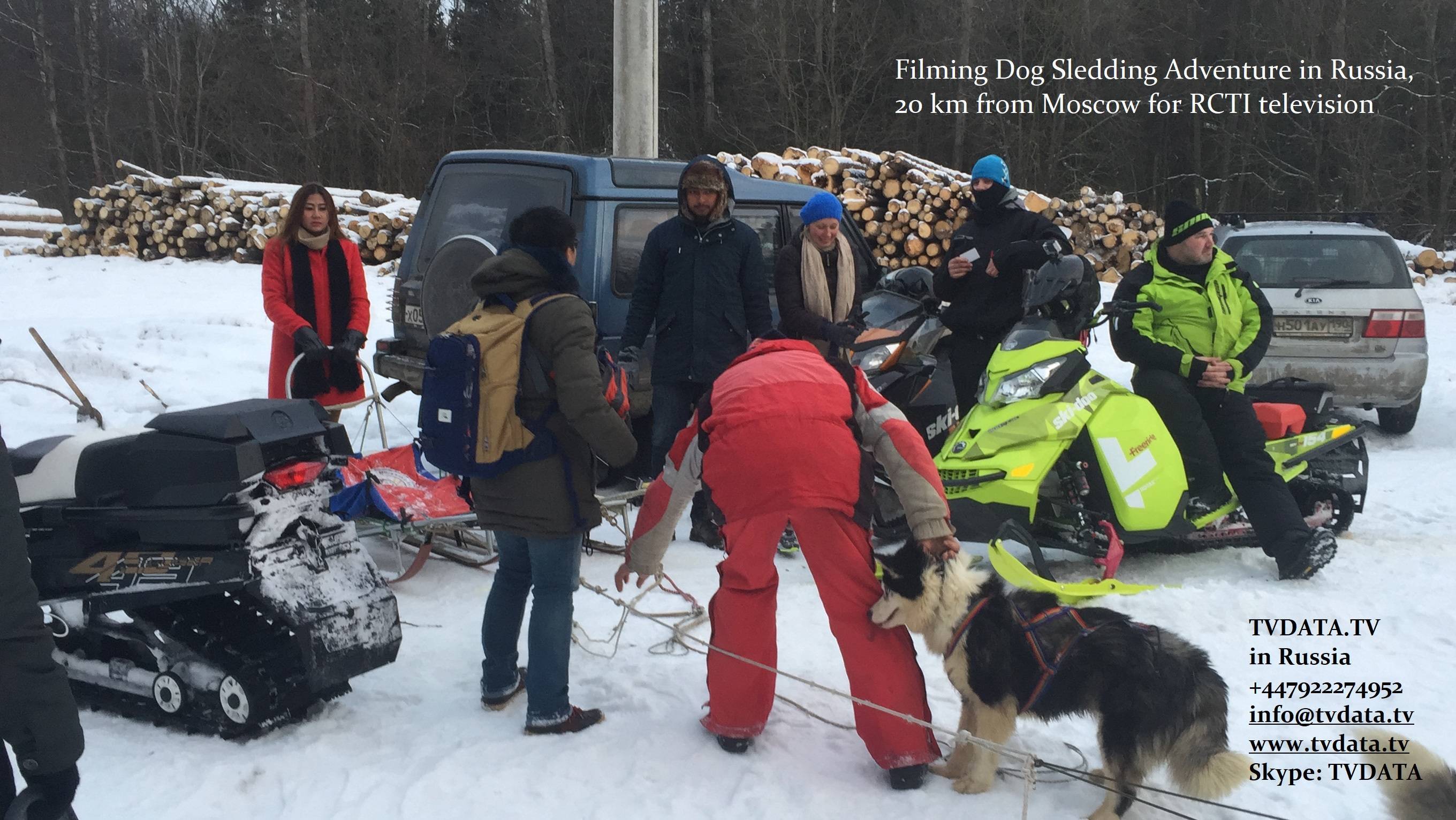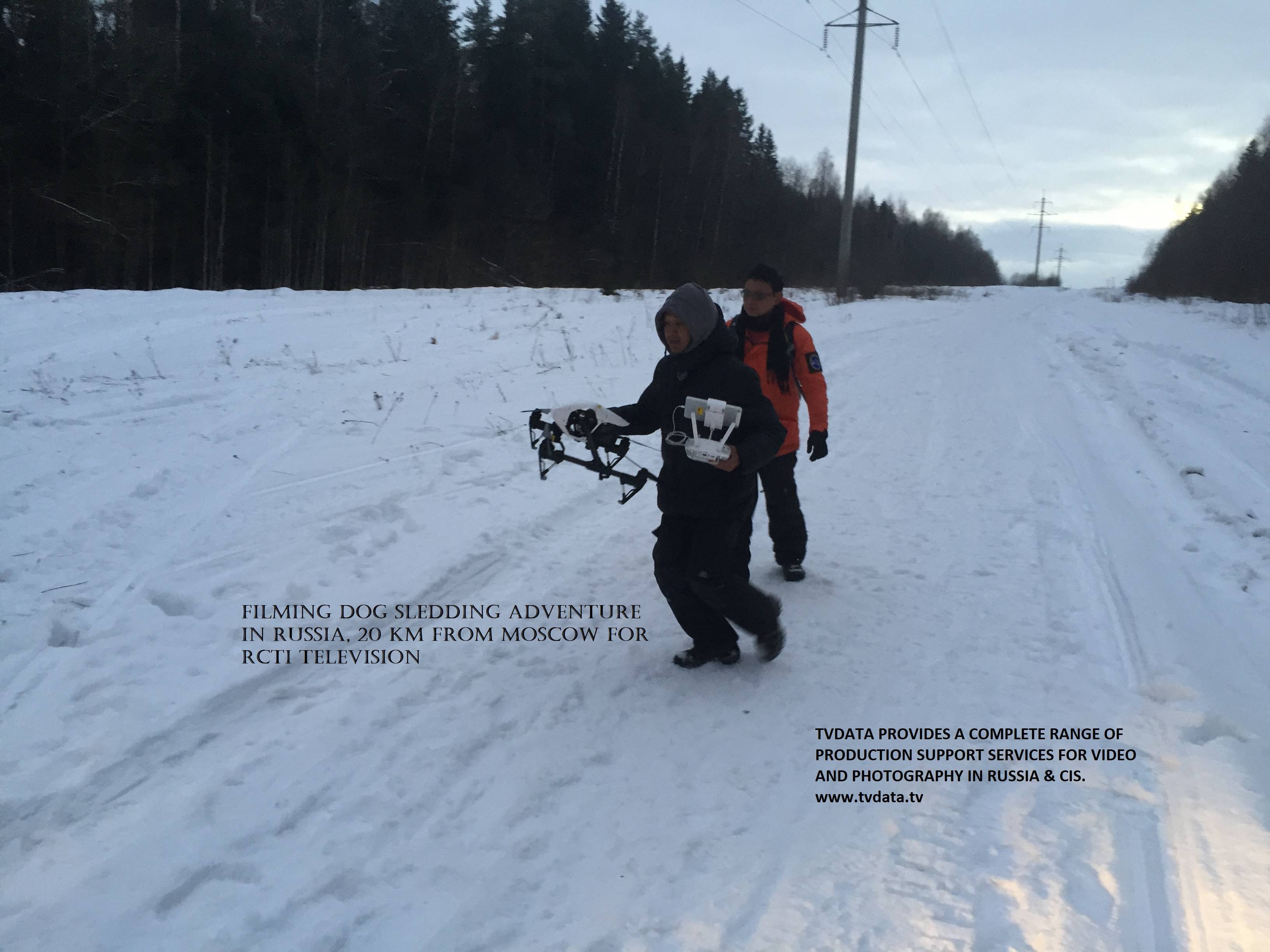 TVDATA.TV provides filming permits, location checking in Russia, professional camera equipment to film this episode in Russia.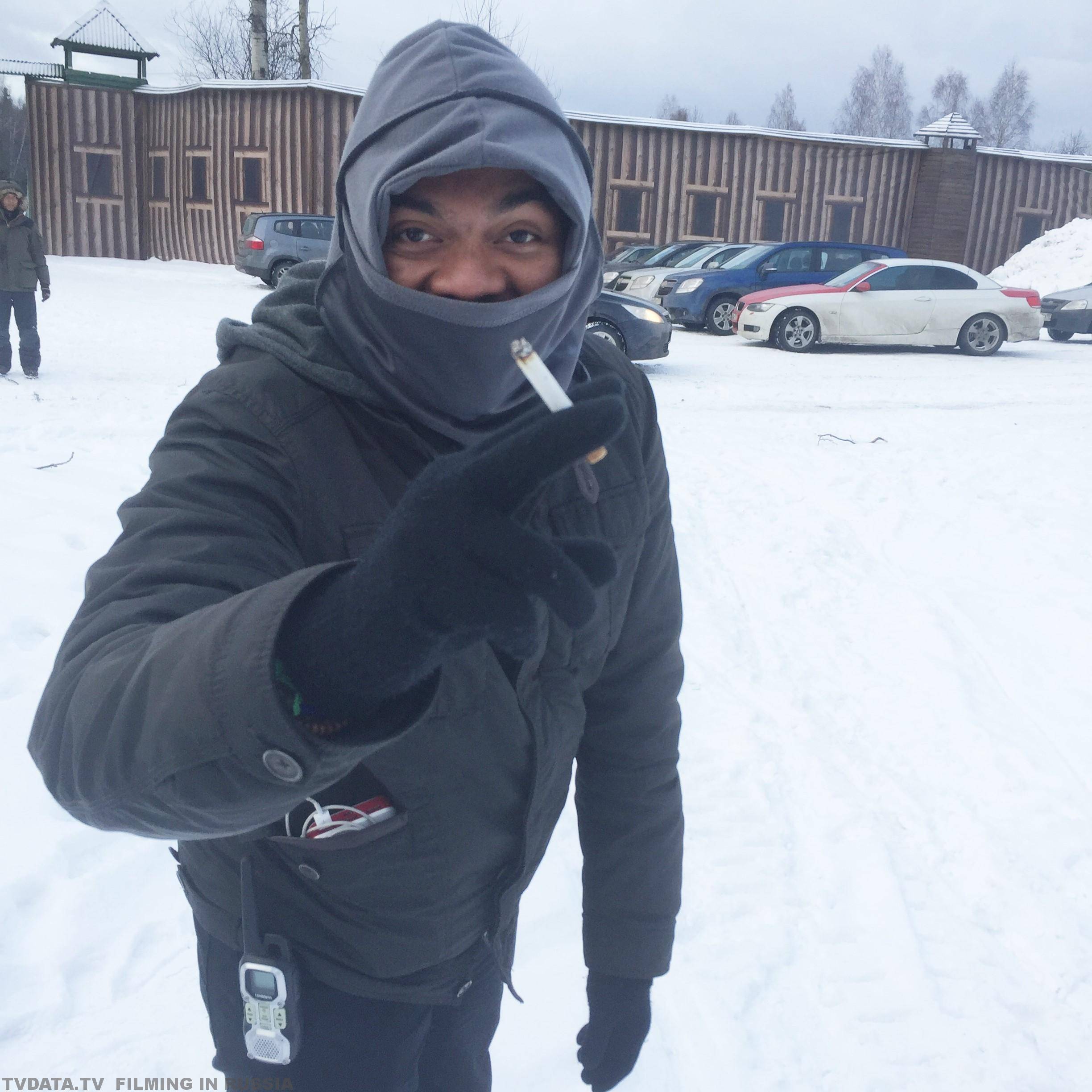 We also hire television studios across Russia and CIS. We provide English-speaking TV crew for your assignment. TVDATA offices are located in Moscow and London.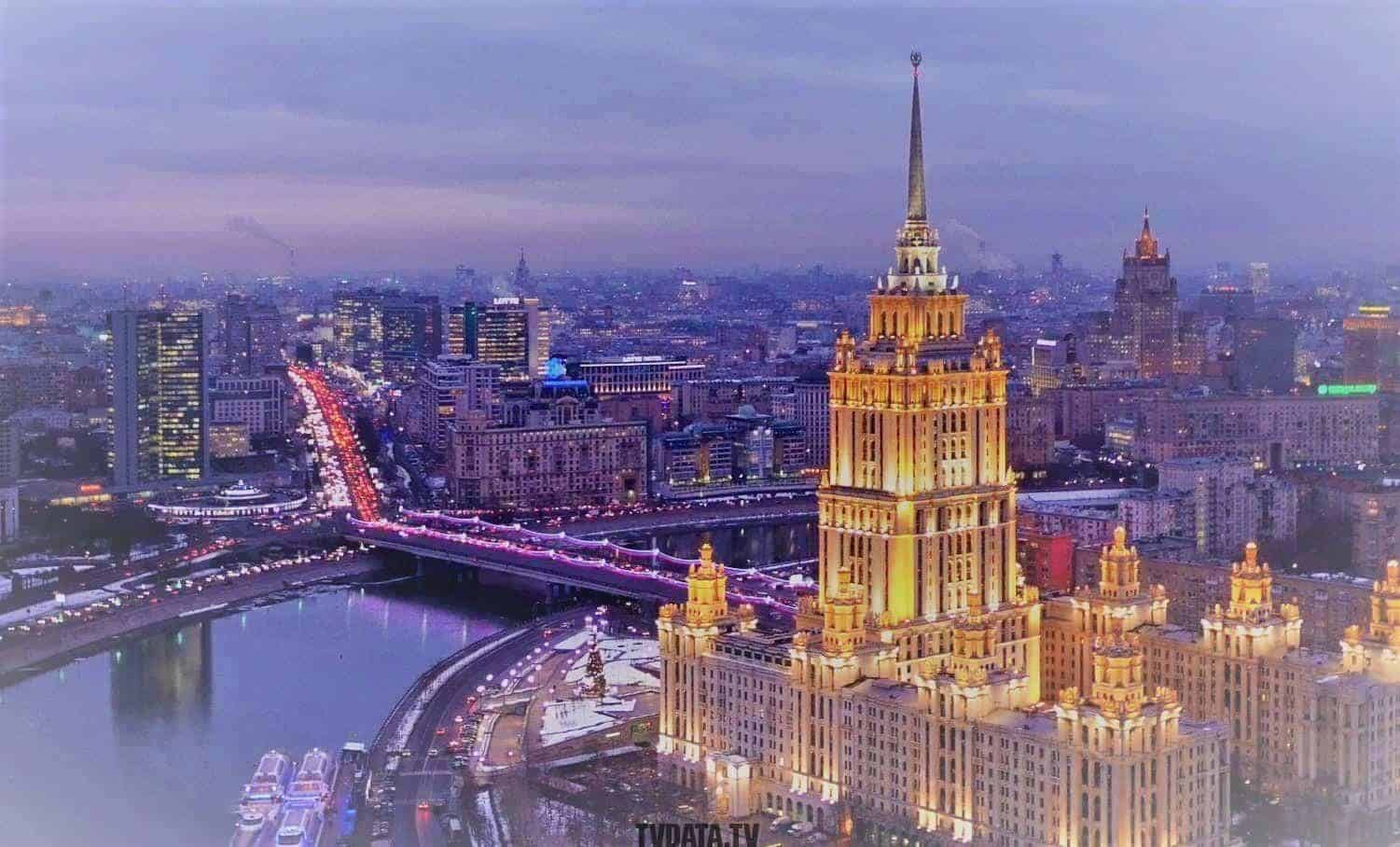 .
http://tvdata.ru/aerial-filming-and-aerial-photography-in-moscow-russia/
2001 historical footage advertising Archival stock footage atomic BILINGUAL FOREIGN STRINGERS AND FIXERS AROUND RUSSIA billionaire oligarch Camera Crew Services in Russia Cameraman in Moscow consumer culture controversy Elizabeth II Elizabeth II visit Elizabeth II visit to Russia FILMING COMMERCIAL ARRI ALEXA MINI MOSCOW RUSSIA footage Gorbachev HD resolution Her Majesty Elizabeth II HISTORIC FILM WWII DOCUMENTARY FOR LICENSING history INTEGRATED LED DISPLAY FOR LIVE BROADCAST FROM MOSCOW Kiev licensing Moscow Nuclear Power post-Soviet era rare footage Rare Video Rumsfeld in Moscow stock footage RUSSIA Russian Stock Footage Saint Petersburg Soviet Union sports stock footage terrifying transfer power TVDATA.TV Russian Media Company provide bilingual tv Fixers in Russia TVDATA Media Company with offices In Moscow and London Ukraine Ukrainian video clips video journalist Viktor Medvedchuk Vladimir Putin