Archival stock footage video clip digitized from film tape of Joe Biden in the Soviet Union. Joe Biden during an interview with Soviet TV in Moscow, 1979. Witness a pivotal moment in history with this never-before-seen video of Joe Biden's groundbreaking 1979 visit to the Soviet Union. Experience the future leader's early efforts to bridge divides and forge connections between two global giants. This rare gem offers a unique look at Biden's diplomatic prowess in action!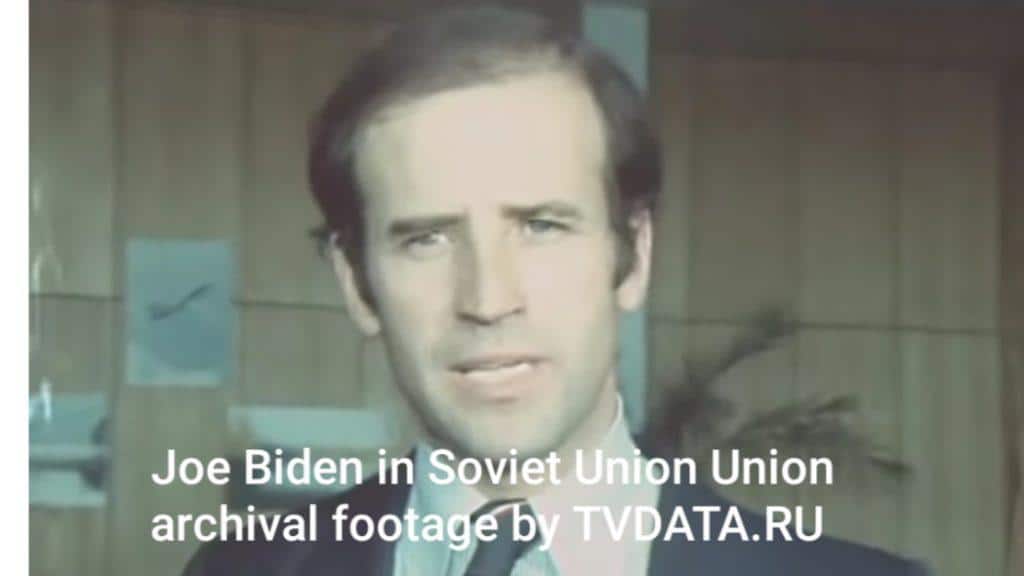 High Definition stock footage of Joe Biden visiting the Soviet Union in 1979.
A news story about the visit of a group of US senators to the USSR, headed by Joe Biden, Chairman of the Subcommittee on Europe of the Senate Foreign Relations Commission. Interview with Joe Biden. Strategic Arms Limitation Talks (SALT) are bilateral negotiations between the USSR and the United States on arms control. During this Joe Biden visit to the USSR, he had two rounds of talks, and politicians signed two agreements: SALT-I (1972) and SALT-II (1979).
🎥 We now have exclusive footage from the historic event featuring US senators, led by Joe Biden, visiting the USSR to discuss the SALT negotiations and strengthen diplomatic ties. 🌍
Don't miss out on the opportunity to see these groundbreaking moments in high resolution. 📺🔍 From the warm greetings between American and Soviet representatives to the signing of the SALT-I and SALT-II agreements, this footage is a must-see for anyone interested in international diplomacy and history. 🇺🇸🇷🇺 Interested in licensing this incredible video content for your news organization, documentary, or educational purposes? Reach out to us today! 📩
Click the link below to get started and bring this historic event to your audience in stunning high resolution. 🎬
License High-Resolution Footage Here 👈🔗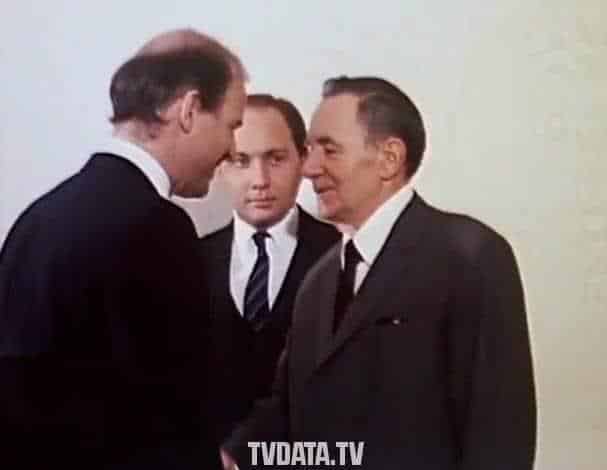 News cameras captured the historic moment when Senator Joe Biden and his delegation arrived in Moscow.
They were greeted with handshakes and warm smiles by Soviet politicians and diplomats, reflecting a cooperative spirit.
The signing ceremony footage showcased American and Soviet representatives around a large table, with their nations' flags in the background. As SALT-I and SALT-II agreements were signed, the camera focused on the pens, emphasizing the moment's significance. After the signing, Biden and a Soviet official addressed the media, highlighting the agreements' importance for global security. Their speeches emphasized the potential for further cooperation and the value of diplomacy in pursuing peace.
Discover the rare footage of Joe Biden's historic USSR and Russia visits, engaging with top Soviet leaders during the Cold War.
Witness his early diplomatic prowess and the impact on US-Soviet relations. Uncover this exclusive treasure trove for a truly captivating experience!
Throughout the visit, footage showed the US delegation engaging with Soviet politicians, academics, and civil society representatives. They exchanged ideas, discussed global issues, and explored collaboration opportunities in areas like the environment, trade, and cultural exchange.
These visual highlights, featured in news broadcasts and shared on social media platforms, emphasized the historic significance of the visit and the potential for improved relations between the United States and the USSR.
In 1972 Joe Biden became a U.S. senator. A year later, in 1973, he visited the USSR. Besides, he returned on a formal visit again in August 1979. This time he went to Leningrad, and the aim was to persuade fellow American Senators to support the strategic arms cutback between the USSR and United States.
Joe Biden met with Brezhnev, Kosygin, Gromyko and Lebed. He has been in politics for an exceptionally long time. He became a senator on the eve of his thirtieth birthday. Biden visited the USSR several times and came to Russia. Rare footage in our video.
🎥 "A Walk Through History: Unseen Footage of Joe Biden's Encounters with Soviet Leaders Brezhnev, Kosygin, Gromyko, and Lebed!" 🌟🇺🇸🇷🇺
Discover the incredible journey of Joe Biden, who has been in politics for an exceptionally long time, becoming a senator just before turning thirty. Throughout his political career, he visited the USSR and Russia on numerous occasions, engaging with prominent Soviet leaders such as Brezhnev, Kosygin, Gromyko, and Lebed.
We are proud to present rare and captivating footage from these historic encounters, offering a unique glimpse into Biden's early diplomacy and international relations efforts. Witness firsthand how these meetings helped shape the course of global politics.
Don't miss this chance to license this exclusive footage for your news organization, documentary, or educational project.
Bring these unforgettable moments to your audience and showcase the fascinating past of a key political figure.
Contact us today via 📩 [email protected] to secure the licensing rights for this extraordinary video content. Click the link below to get started:
License Rare Joe Biden-Soviet Leaders Footage Here 👈🔗
TVDATA.TV research and sell worldwide rights for archival stock footage. We provide media assistance to any video project.