At TVDATA Media we have a camera crew operating a drone and producing aerial footage. In some cases, DRONE FILMING IN MOSCOW requires some permissions from local authorities. Thus filming with a drone is best to be scheduled in advance given enough time to obtain the necessary paperwork. Below are some examples of shooting in Moscow.
Moscow International Business Centre, referred to as Moscow City Centre or Moskva-City (Москва – Сити) is a commercial district in central Moscow.
TVDATA Camera Crew Operating Phantom 4 drone and Professional video equipment filming in 4k high resolution. Using DJI Phantom 4 Pro and delivering 4k Ultra High Definition we can provide high-quality aerial video filming and aerial photography in Moscow and across Russia.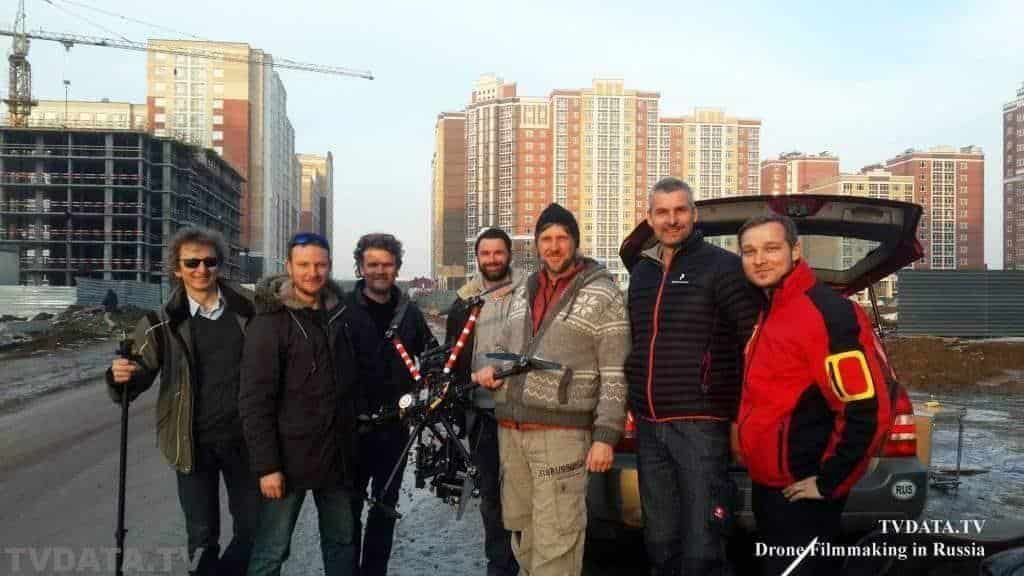 Moscow Camera Crew operating digital camera Canon EOS 5D Mark III for automobile client. Aerial Filming in Moscow Russia.
Besides, we can provide bilingual video producer who can suggest you various filming locations for drone filming in Moscow or anywhere in Russia, or who can act as a location fixer to obtain permits for your chosen places.
This clip is featuring aerial footage of Moscow White House.
It is filmed by our camera crew with a drone flying over the bridge, this governmental building in central Moscow is also known as the Russian White House. Location: Krasnopresnenskaya embankment, Moscow, Russia. 
Our video crew is available in Moscow but can travel to various locations across Russia and nearby Russian-speaking territories. In one day, which constitutes approximately up to 8-10 hours of work, the crew can take about 8 different angles, or drone takes. For example, below are some videos, where our Camera Crew filmed across the Russian Federation and also in Europe.