We offer 4K multi-camera live broadcast TV studio IN MOSCOW RUSSIA, located in the prime city centre address. in Moscow, Russia. A range of various live TV studios in Moscow to accommodate your project. If you are filming an interview or a talk show, a live news broadcast or a corporate announcement, we offer a studio suitable for your needs.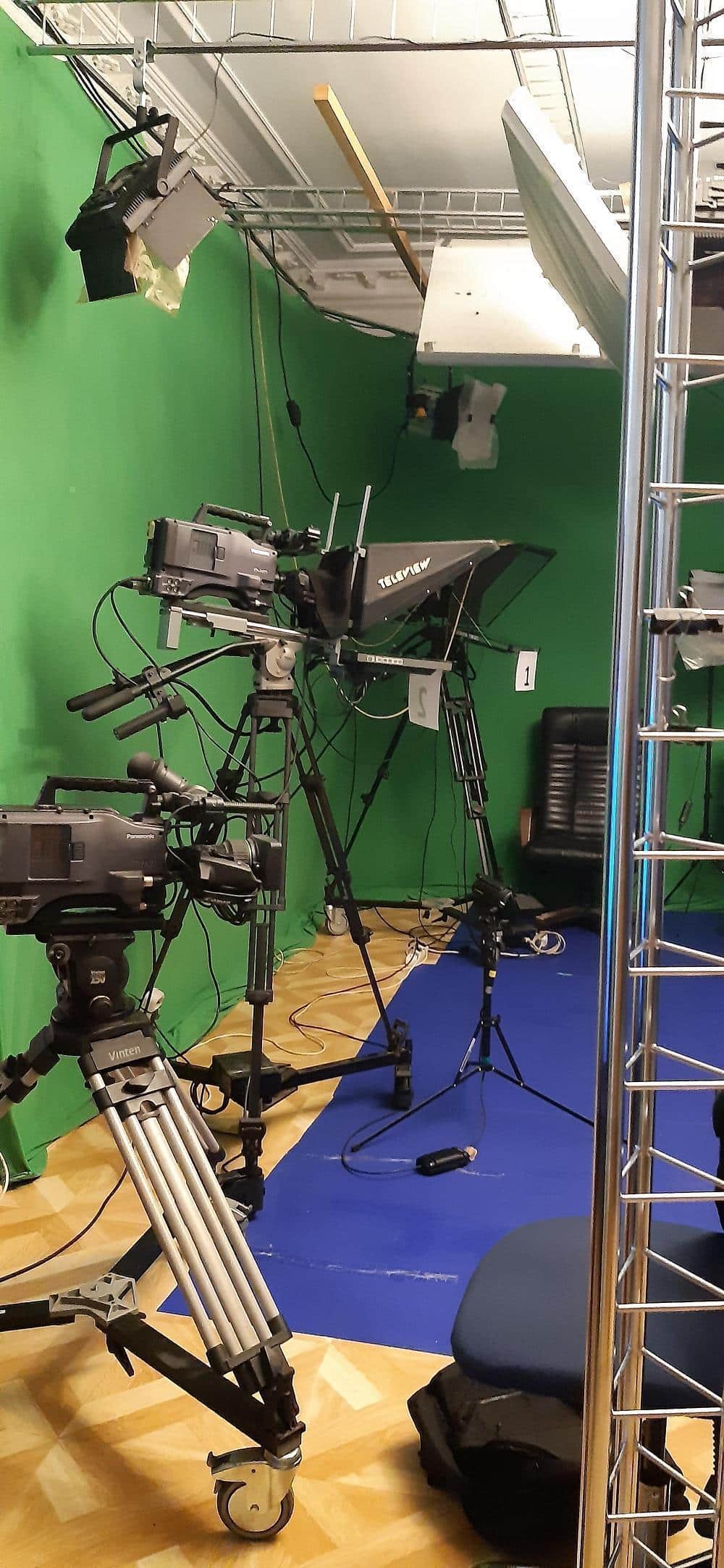 Large newsroom
Green background
Multi connectivity
Profesional broadcast specialists to assist your video assignment
Dedicated audio engineer
STATE OF THE ART MULTI-CAMERA LIVE BROADCAST TV STUDIO IN MOSCOW RUSSIA
Our multi-camera studio in central Moscow can record special programs, host guests and ensure your favourable filming position. Also, we offer an edit suite, channel playout, technical assistance and mobile broadcast services.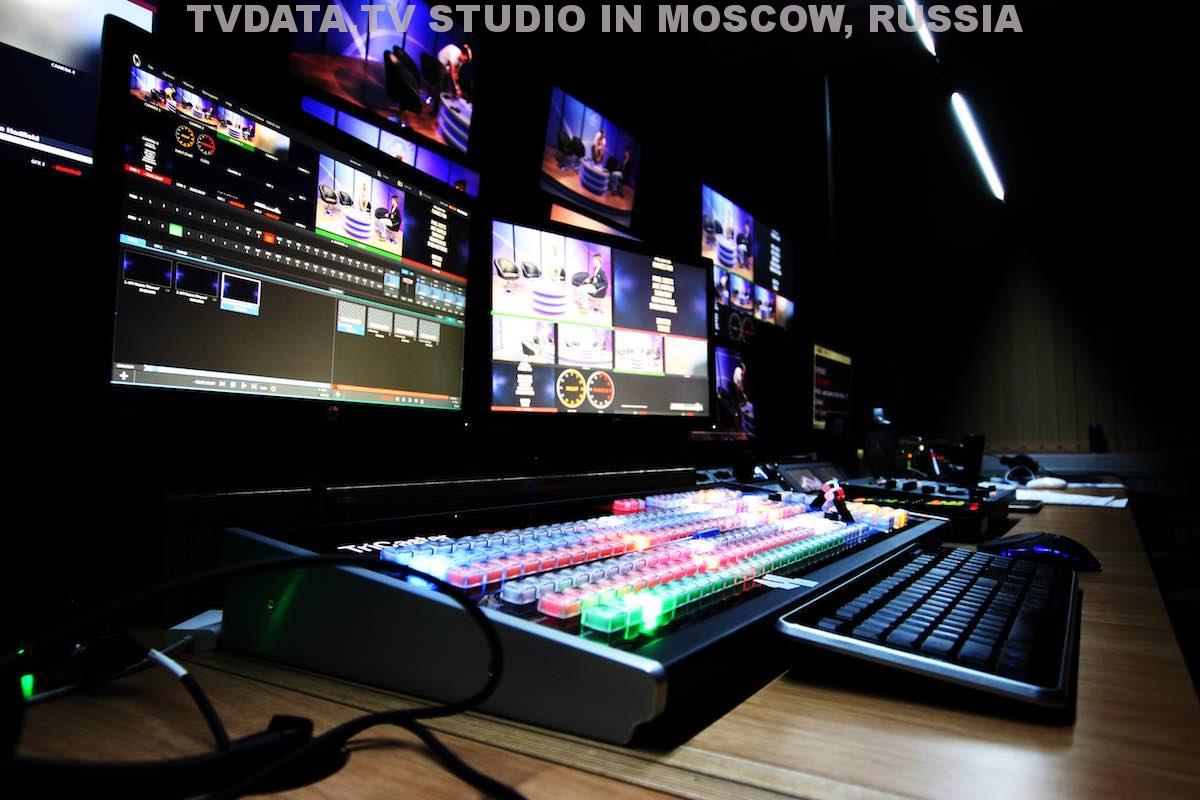 The studio Panasonic remote panel has a colour LCD and permits seamless control. Studio cameras and camera control connect. Video signals can be sent over up to 2,000 meters when powered from the camera control.
If you intend to visit Russia to film a documentary, a feature film, or anything else, please do not hesitate to contact  [email protected]
Please also visit:  http://tvdata.ru/ for more information on our projects