We offer film services in Russian-speaking Territories, including an ENGLISH SPEAKING Videographer IN MOSCOW EQUIPPED WITH SONY A7S. Besides, we will assemble additional sound and audio equipment according to your requirements, which might include Zoom Lens for Camera 28-135 f4, 16-35 f4, Carbon Tripod Carbon fs4, Sennheiser g3. Work is available on request, including a coffee commercial filmed in central Moscow.
Our cameraman filmed this time-Lapse footage in August 2018. He is a professional cameraman working in Moscow and mostly filming on Camera 28-135 f4, 16-35 f4. 
If you require any Russian videos for your production, you can license stock footage clips we have at TVDATA.TV video library. We post stock footage on TVDATA.RU and Russian Stock Footage YouTube channels. Our YouTube Collection is located here, RussianFootageRu
Besides, we provide videographer services and camera crew services. The cost, daily rate of a cameraman, is €750 per day, eight hours of work, the rate calculated for Central Moscow, St. Petersburg Location. If your filming takes place in multiple places, additional transportation expenses might be applied.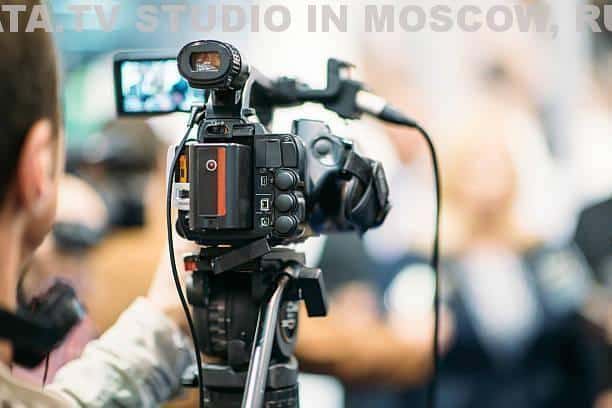 Payment possibilities for our services include PayPal, HSBC UK, Sberbank RU, cash on delivery. Example of time-lapse footage in Centra Moscow, filmed in Summer, TVDATA cameraman in Russia working on SONY A7S. Besides, to hire a camera operator, we can prepare a list of filming locations or/and schedule meetings with the people you would like to interview. TVDATA also provides location services, auditions, media visa arrangements, and more.
TVDATA.TV Group owns the equipment, and we can take urgent assignments in Moscow and St. Petersburg. Moreover, we can assemble any kit upon your filming specifications. Our cameramen film on the majority of professional cameras. Besides, depending on your request, we will assign the best right videographer for your project. In case you need more information on a professional Camera Man assigned to you in Russia, we are happy to provide links to video reels and a short CV where possible.
At TVDATA, we redefine the concept of stock footage. Unlike traditional libraries offering pre-cut clips, we put you in control. You select the exact length and timing, ensuring the perfect fit for your project. Our unique approach provides you with the ultimate creative freedom. Our highly skilled team diligently curates our high-quality footage collection, ensuring…

Tensions in Armenian Azerbaijan news from Nagorno-Karabakh interview footage; Camera Crew in Armenia ; Nagorno-Karabakh Unfiltered: Ground Zero Perspectives with an Armenian Lens

Films 🎥 cameracrew services on the Russian Far East

Meet our cameraman, Artur, in Ukraine 🇺🇦! With his Panasonic AG series camcorder I[email protected] filming 🎥 in various locations in Ukraine

Human Stories Production Beyond the headlines and statistics, our cameras seek the heartbeats, dreams, and resilience of individuals, each with a unique story waiting to be heard