We can assign to your production a bilingual Russian producer who will keep across current foreign affairs and ongoing stories. Besides, he or she will be able to spot and pitch stories when they come up.
Moreover, we can provide a Russian-based travelling correspondent who can act as your Foreign stringer or a fixer around Russia and work together, identifying and setting up stories.  He or she would be able to package production and to work on individual stories with correspondents.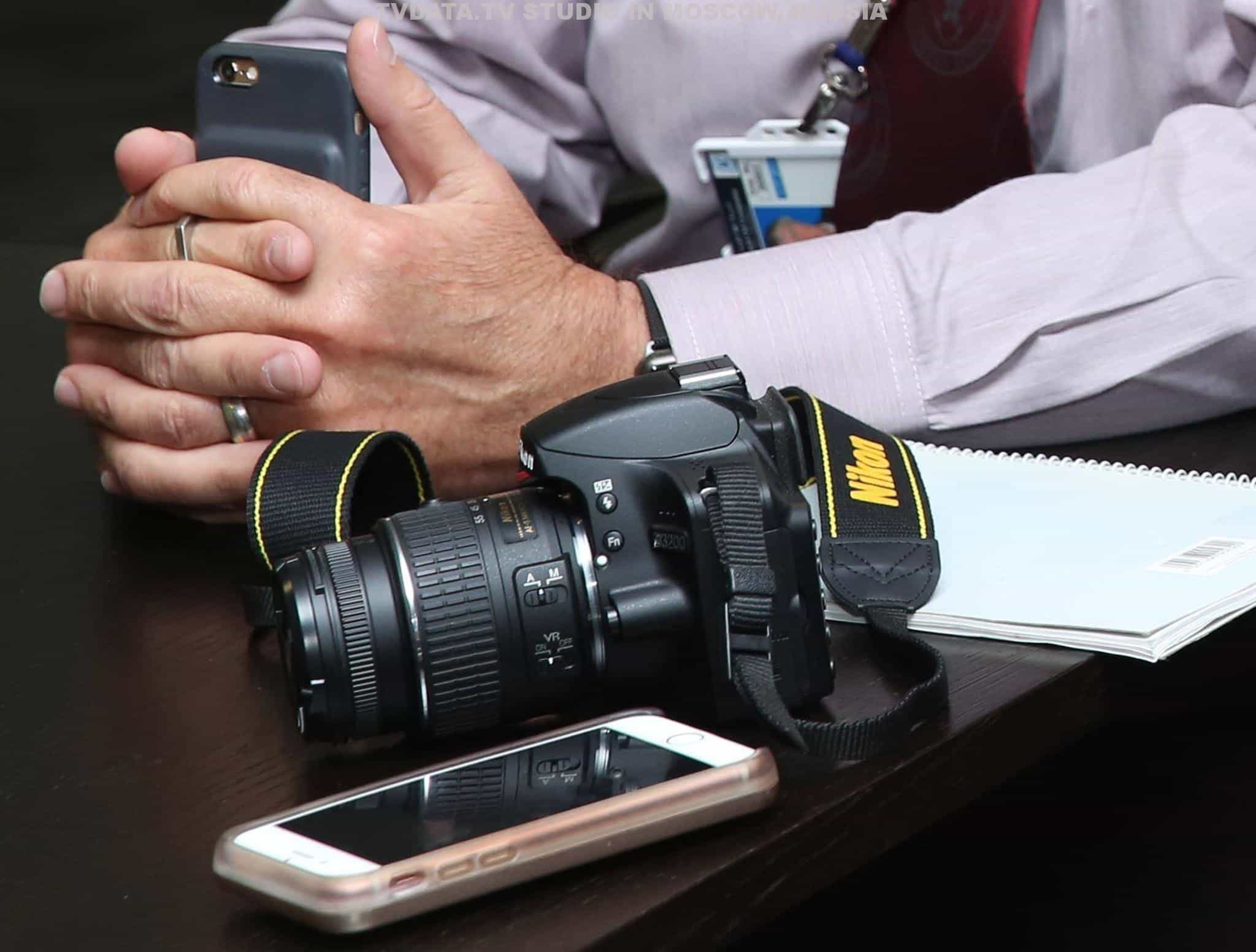 Besides, we offer a 4K live broadcast studio located in prime Moscow city centre. In addition, our partner companies have a range of various webcasting studios in many Moscow locations, including Red Square. That is why we can assist and accommodate complex creative ideas and video projects. If you are filming an interview or a talk show, a live news broadcast, or a corporate announcement, we offer a studio suitable for your needs.
Large newsroom studios 
Edit suite 
The technical excellence of a crew
Full channel playout facilities 
Mobile TV studio in Moscow
We present our multi-camera studio in central Moscow, where you can record special programs, host guests, and ensure you have a favourable filming position.
If you intend to film a documentary, a feature film, or virtually anything creative, please do not hesitate to contact us for a professional bilingual stringer and fixer in Russia. In some instances, when the assignment does not require complicated negotiations or extended interviews,  an English-speaking cameraman can act as both a fixer and a filmmaker. This, for example, was the case when we filmed a sports story in Russian town Rostov on Don.