Footage of air show disaster tragedy happened on 27th of July 2002. A pilot Volodymyr Toponar and co-piloted Yuriy Yegorov crashed a Ukrainian Air Force Sukhoi Su-27. These are the moments of the catastrophic crash, a real-time caught on camera footage. The disastrous event happened during an aerobatics performance at Sknyliv airfield near Lviv in Ukraine.
Ukrainian Air Force Sukhoi Su-27 crash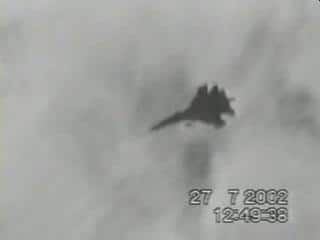 Stock footage video of 2002 air show disaster tragedy. Air show accident filmed in real-time on Betacam SP PAl 720 X 576.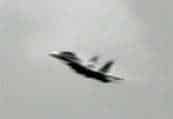 TVDATA offers Camera Crew services in Ukraine including Odesa and Sevastopol.