Footage happened on 27th of July 2002. A pilot Volodymyr Toponar and co-piloted Yuriy Yegorov crashed a Ukrainian Air Force Sukhoi Su-27. 2002 Air show disaster tragedy real-time video footage moments of the catastrophic crash, a real-time caught on camera footage. The disastrous event happened during an aerobatics' performance at Sknyliv airfield near Lviv in Ukraine. During the performance of aerobatics, a Su-27 fighter crashed. He fell right into the crowd of spectators. At the scene, 77 people died (including 28 children), and about 300 more people were injured of varying severity. The pilots ejected after the plane hit the ground for the first time and managed to leave it before it collapsed and caught fire. Both pilots survived. The wreckage of one of the planes fell on the Belozerikha gardening association in the village of Rybaki, damaging three houses and a garage. Five residents were injured in the accident. Two men and one woman were hospitalized with severe burns, and later died in the hospital.
Stock Footage the most terrible catastrophe occurred during a public Air Show event.
Sknyliv air show disaster occurred on 27 July 2002
Ukrainian Air Force Sukhoi Su-27 crash video clips from TVDATA aviation footage collection, featuring tragic seconds of sknyliv air show disaster footage.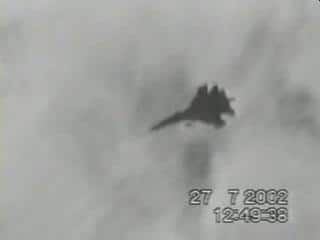 Stock footage video of 2002 air show disaster tragedy. Air show accident filmed in real-time on Betacam SP Pal 720 X 576.
Real time Videos of other terrifying air show accidents happened to Military aeroplanes of a Russian make include MAKS-2009 footage from Zhukovsky airfield near Moscow.
Two Su-27s (Su-27 and Su-27UB), performing a training flight before the upcoming performance at MAKS-2009 (Russian Knights aerobatic team), collided on August 16, 2009 in the air near the Zhukovsky airfield near Moscow. As a result of the collision of Su-27 aircraft, the commander of the Russian Knights aerobatic team, Honoured Military Pilot of Russia Igor Tkachenko, died. He managed to eject, but died due to the ignition of a parachute that caught fire in the air.
Real-time footage of the 2002 Sknyliv Air Show disaster: a haunting glimpse into a tragic moment in aviation history.
Aviation
Air show
military aviation
victims
catastrophe
catastrophes
pilots

Sknyliv Air Show Disaster in Ukraine Stock Footage from 2002 Air show disaster tragedy contains hard to watch moments. Exclusive footage for licensing to include into your documentary feature/ news story or any other video feed.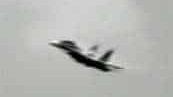 Shocking disastrous real time videos from TVDATA vast footage collection.
Airborne Anomalies: The Highs and Lows of Airshows
On 27 July 2002, a dramatic scene unfolded at the Sknyliv airfield near Lviv, Ukraine. A Ukrainian Air Force Sukhoi Su-27UB with by Volodymyr Toponar and Yuriy Yegorov, tragically crashed during an aerobatics display. Video footage from the scene captured by bystanders showcased the chilling moments of the disaster.
After witnessing the chilling Sknyliv air show disaster in 2002, it's a sobering reminder of the unpredictability of life. However, not all unexpected incidents lead to tragedy. Some are merely shocking bloopers or funny clips that highlight the lighter side of unexpected events. For a diverse range of such moments and more, be sure to visit tvdata.tv. Moreover, if you're looking for other types of footage, TVDATA offers a variety of collections to explore. Dive deeper into another page on our platform to uncover a treasure trove of unique visuals.
The Sukhoi Su-27, a Russian twin-engine supermaneuverable fighter aircraft, has been in service since 1985
Su-27 is a crucial component of several countries' air forces. Over the years, as with many aircraft types, there have been various incidents and accidents. It's important to note that these incidents can be due to a range of factors, including mechanical failures, human error, environmental factors, or even combat situations.
At TVDATA Aviation video archive We have footage of some notable incidents. If you are interested in a specific incident or need videos on aviation please contact us at below.
July 1990: A Ukrainian Su-27 crashed at an air show in Salgareda, Italy. This crash killed 3 people and injured many. The pilots ejected safely.
July 2002: During an aerobatics presentation at the Sknyliv airfield near Lviv, Ukraine, a Ukrainian Su-27 veered off course and hit a crowd of spectators. This accident killed 77 people and injured over 100, marking it as one of the deadliest air show accidents in history.
September 2014: During a training flight, a Ukrainian Air Force Su-27 crashed, and the incident killed both pilots.
June 2018: A Ukrainian Su-27 crashed during its approach to landing, and the pilot died in the crash.
October 2018: A Ukrainian Su-27UB crashed during the Clear Sky 2018 multinational exercise. This crash killed both the Ukrainian and the U.S. pilots onboard.
March 2019: A Ukrainian Su-27 crashed during a scheduled training flight, killing the pilot.

Certainly! Here's an introduction that connects filming services in Ukraine to the subsequent information about the Sukhoi Su-27 incidents:
---
For those seeking a firsthand view of events in Ukraine, our team offers current filming services that capture the essence and evolving stories of this region. With a deep understanding of local dynamics, we ensure an authentic representation of Ukrainian narratives. Discover more about our services at cameraman-kiev.com.ua.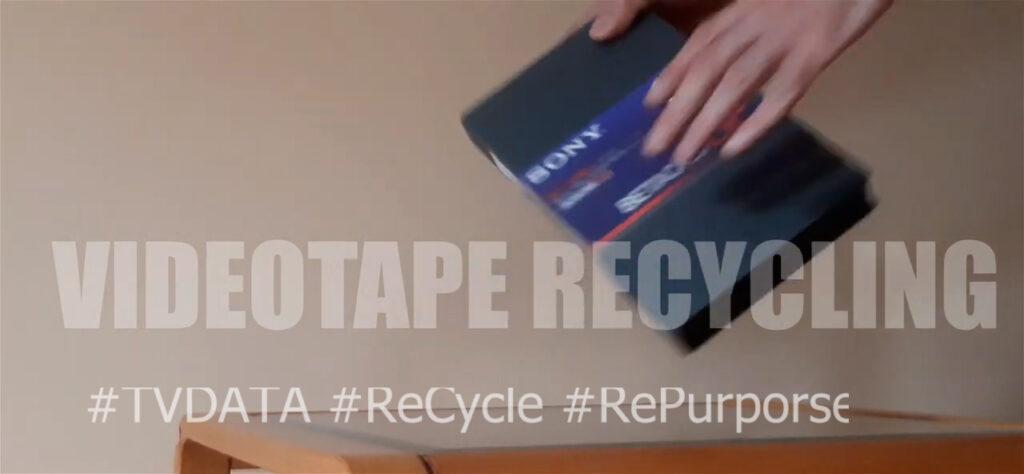 Our extensive video archive encompasses a wide range of moments — from unexpected bloopers that capture the candid, unscripted side of events, to profound tragedies that have shaped narratives. With a commitment to authenticity and quality, we offer a unique glimpse into these varied occurrences. For those interested in leveraging this rich tapestry of content for their projects, we are actively licensing our footage. Dive deeper into our collection and witness the breadth of our work here.
Digitising footage is a laborious process, especially as we work to convert Betacam SP tapes in today's rapidly evolving media landscape.
Licensing has become increasingly challenging due to shifts in the media environment. We would deeply appreciate any support or donations to our channel to help continue this crucial work.