Footage of air show disaster tragedy happened on 27th of July 2002. A pilot Volodymyr Toponar and co-piloted Yuriy Yegorov crashed a Ukrainian Air Force Sukhoi Su-27. These are the moments of the catastrophic crash, a real-time caught on camera footage. The disastrous event happened during an aerobatics performance at Sknyliv airfield near Lviv in Ukraine.
Sknyliv air show disaster occurred on 27 July 2002
Ukrainian Air Force Sukhoi Su-27 crash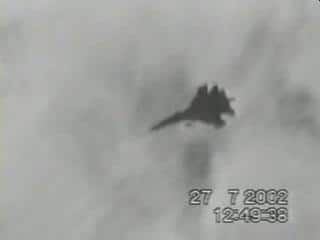 Stock footage video of 2002 air show disaster tragedy. Air show accident filmed in real-time on Betacam SP PAl 720 X 576.
Sknyliv Air Show Disaster in Ukraine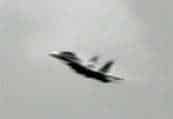 Shocking disastrous real time videos from TVDATA vast footage collection.
TVDATA offers Camera Crew services in Ukraine including Odesa and Sevastopol.