Our engineers can fit any custom LED video wall into a tv studio. We will ensure your unique design is displayed at the highest 4K resolution and processing. A dedicated video engineer will integrate your graphics and videos.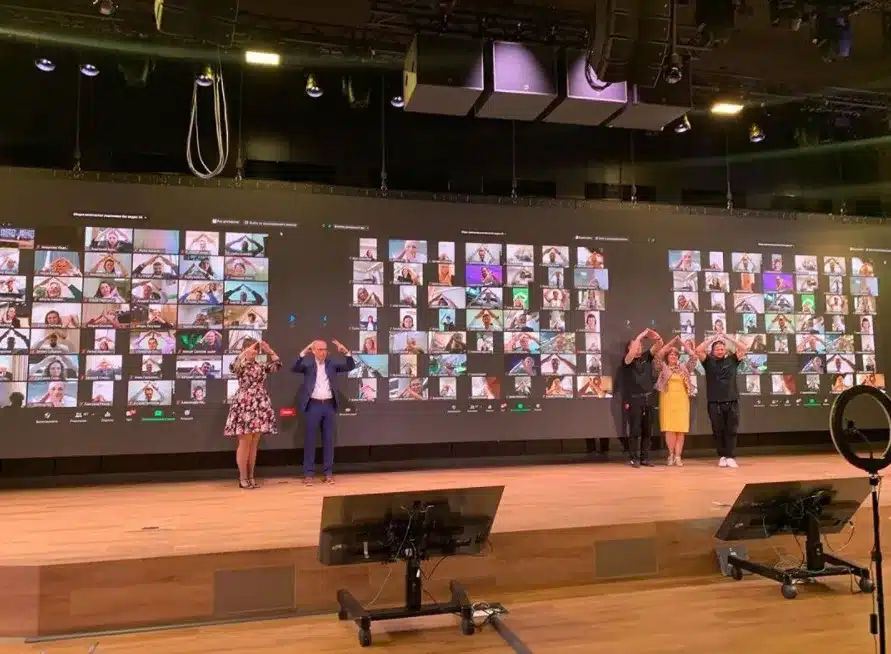 This is an example of a virtual event connecting 300 speakers and presented on a 12 meters x 5 meters LED screen for a banking conference moderated from Moscow Russia.
INTEGRATED LED DISPLAY FOR LIVE BROADCAST FROM MOSCOW
LED DISPLAY panels, dynamic lighting, and Interactive graphics will engage your conference or tradeshow participants and audience
Integrated 5 Length X 3 Width meters 16.4 x 9.84 feet LED DISPLAY into a video wall. Besides, We offer 4K multi-camera live broadcast TV studios across RUSSIA. If you are filming an interview or a talk show, a live news broadcast or a corporate announcement, we offer a studio suitable for your needs.
Large newsroom with Green background
Multi connectivity for monitors, cameras, etc.
Profesional broadcast specialists to assist your video assignment
Dedicated audio engineer and a video engineer
STATE OF THE ART MULTI-CAMERA LIVE BROADCAST TV STUDIO IN MOSCOW RUSSIA
Our multi-camera studio in central Moscow can record special programs, host guests and ensure your favourable filming position. Also, we offer an edit suite, channel playout, technical assistance and mobile broadcast services.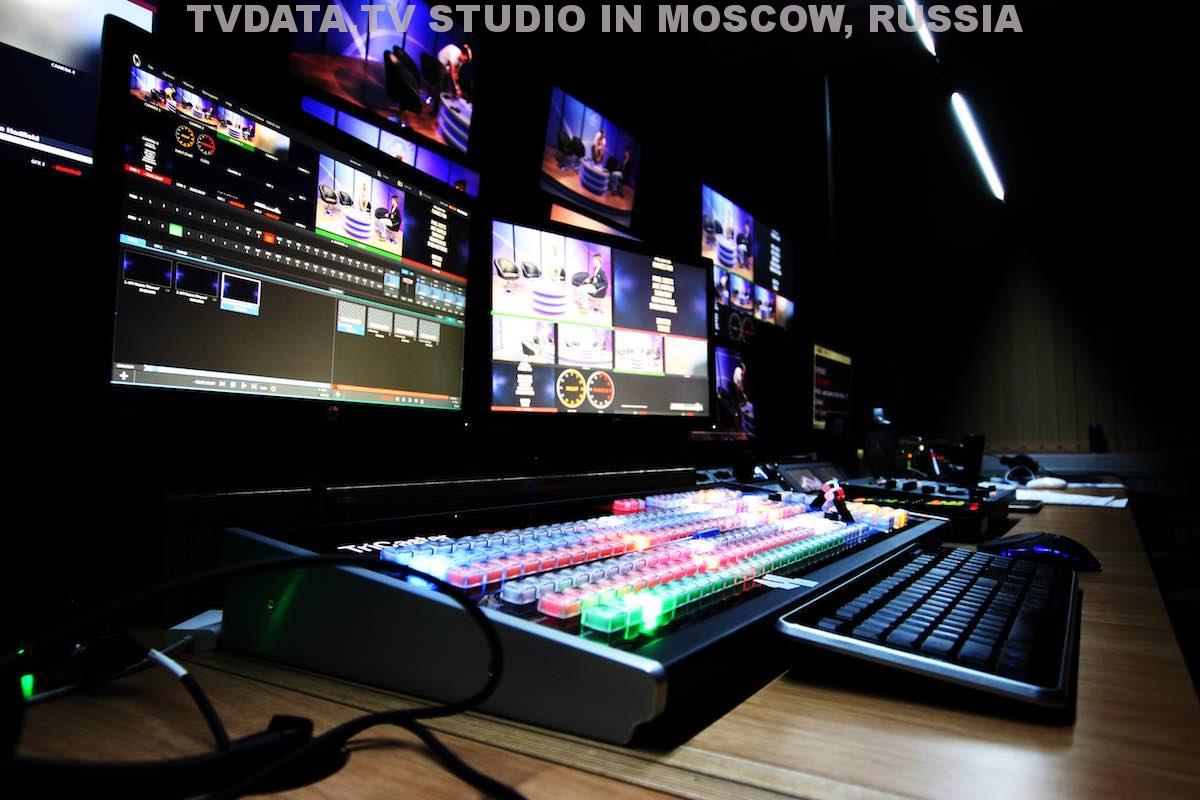 If you intend to visit Russia to film a documentary, a feature film, or anything else, please do not hesitate to contact  [email protected]
Please also visit:  http://tvdata.ru/ for more information on our projects