Oil & Gas related industry footage collection featuring M. Khodorkovsky, Former CEO of Yukos Russia's largest oil company. Videos of 2014, when former owners of Russia's largest oil company seek to recover $50 billion in arbitration awards. At the time, Yukos' assets were illegally taken by the Kremlin, according to The Hague Court of Arbitration.
Video Footage of the beginning of Khodorkovsky empire rise, M. Khadorkovsky in Russia accumulating assets under Yukos knowing as Yuksi at the time.
Former Yukos shareholders trying to secure a $50 billion award. The decision made almost a decade ago over Russia's seizure of what was once the largest oil company. Russia refuses to pay in 2014 by the Court of Arbitration in The Hague.
Footage of Kremlin commenting on expropriation of the company's assets.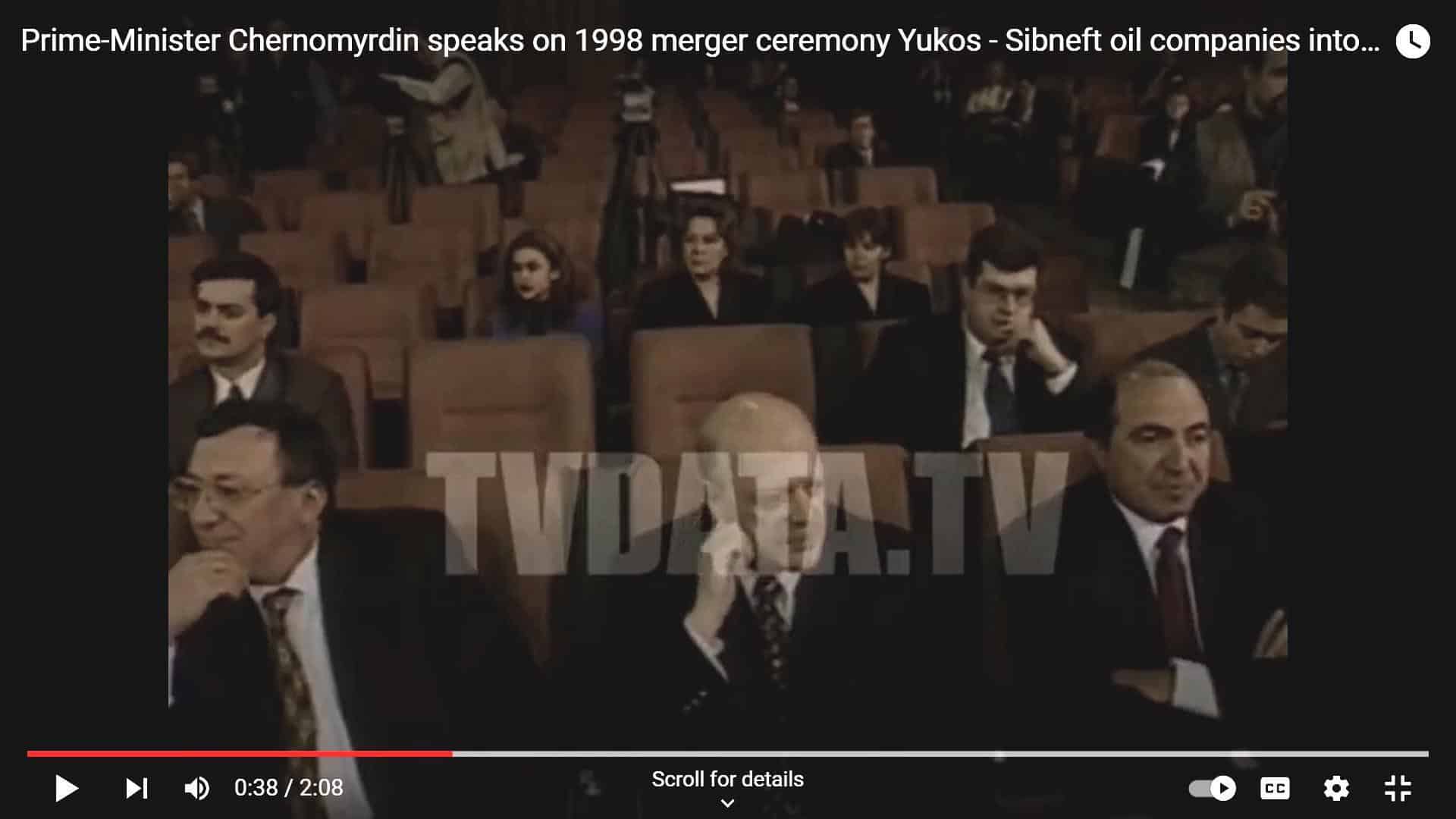 Video footage of Mikhail Khodorkovsky, its chief executive and a vocal critic of Vladimir Putin, was arrested in 2003 and sentenced to 10 years in prison.
Footage of Ex – Yukos shareholders and Mr Khodorkovsky
Ex – Yukos shareholders in London sought to seize assets tied to the Russian government following The Hague ruling. According to the group, the state's assets in the UK are at risk of eroding in value because of the sanctions imposed on Russia following its invasion of Ukraine.
https://tvdata.tv/russian-video-footage/shock-therapy-privatisation-in-russia/khodorkovsky-buying-yukos/
Sanctions imposed by the UK on Russian individuals and entities meant there was a risk of the value of the Russian Federation's UK assets eroding over time 
Therefore, the imprisonment of Khodorkovsky on tax and fraud charges seen by international observers as politically motivated. At tvdata we have footage featuring years of formation and the break-up of Yukos empire.
Besides, videos of Khodorkovsky arrest which is, according to the Kremlin, was intended to target oligarchs who had taken control of natural resources. 
Footage of Khodorkovsky, Former CEO of Yukos oil company
However, Mr Justice Christopher Butcher allowed Tuesday's hearing to proceed after Russia sent its written submissions to the court.  Russian Federation, argued that the London lawsuit should remain paused and said attempts to restart it were "misconceived and a transparent attempt to take advantage of a situation in which the defendant is bereft of legal representation in the jurisdiction."  He added that Russia had contacted 11 barristers and four law firms in the UK, who have refused to act for it or cited conflict of interest.
The government is currently seeking to obtain legal representation, the submissions noted. London's assets dissipated, and or removed from the English jurisdiction.  
The hearing continues, with a decision expected sometime after it has finished.
Yeltsin did not transfer power to Putin Rare home Video
STOCK VIDEO FOOTAGE REQUEST
GAS PIPELINE NORD STREAM BETWEEN GERMANY AND RUSSIA STOCK VIDEO