Putin said that Yeltsin did not transfer power to him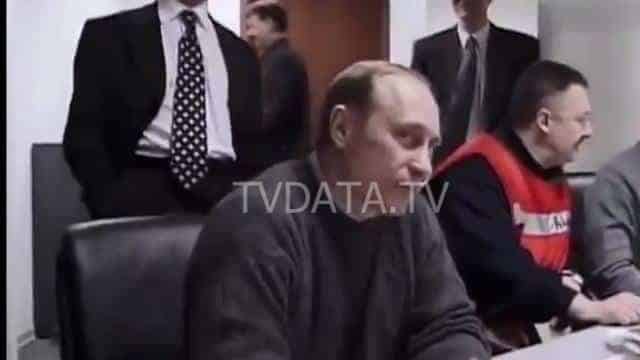 Russian President Vladimir Putin during a direct line said that Boris Yeltsin did not transfer power to him, he became acting president by law as prime minister. So he answered whether it is possible to transfer power following the example of Boris Yeltsin and whether there is a person in the team of the current head of state to whom he could "transfer power without any doubt."
Boris Yeltsin
Yeltsin did not transfer power to Putin, Rare exclusive home Video in 2 parts. 
Yeltsin did not transfer power to Putin Rare home Video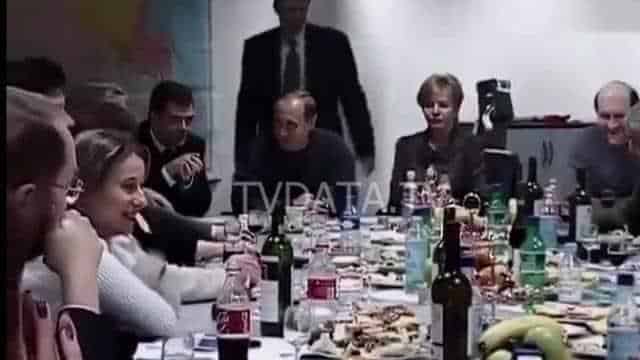 Smuggling opium Tajikistan Afghanistan Border Stock Footage
Video Footage featuring Russian President Vladimir Putin
President's last speech
On December 29, 1999, Valentin Yumashev entered a small office in the First Building of the Kremlin, unique stock footage from Russian-speaking territory for licensing
The building where the office of the President of Russia is located. By that time, Yumashev was no longer entitled to a secretary, but he himself wanted to be left alone. Yumashev switched on the light, turned off all the phones to concentrate, and started the computer. "Today is the last time I address you as the president of Russia," Yumashev typed after thinking. — I made a decision. I thought long and hard about it. Today, on the last day of the outgoing century, I retire.
The president's speech is usually written by speechwriters, but at that moment Yumashev had to fulfil this role himself – that BORIS YELTSIN decided to resign, only he, Vladimir Putin and the then head of the Presidential Administration Alexander Voloshin knew (at some point, Yumashev persuaded the president to talk about his decision also to his daughter). The next day, Yumashev gave the chief to read the text of the appeal to the citizens. One of Yeltsin's closest people and his future son-in-law guessed the politician's mood. "I want to ask your forgiveness. For the fact that many of our dreams did not come true," the president read. And what seemed simple to us turned out to be excruciatingly difficult. I apologize for not justifying some of the hopes of those people who believed that we could jump from a gray, stagnant, totalitarian past into a bright, rich, civilized future in one jerk, in one fell swoop … In some ways, I turned out to be too naive … »
2001 historical footage Archival stock footage atomic BILINGUAL FOREIGN STRINGERS AND FIXERS AROUND RUSSIA billionaire oligarch Camera Crew Services in Russia Cameraman in Moscow CORPORATE FILM GOOGLE ADWORDS CORPORATE FILM IN RUSSIA Elizabeth II Elizabeth II visit Elizabeth II visit to Russia FILMING COMMERCIAL ARRI ALEXA MINI MOSCOW RUSSIA Filming in Moscow Filming in Russia FILMING IN ST. PETERSBURG FILMING RED BULL AIR RACE TV SHOW IN RUSSIA footage HD resolution Her Majesty Elizabeth II HISTORIC FILM WWII DOCUMENTARY FOR LICENSING INTEGRATED LED DISPLAY FOR LIVE BROADCAST FROM MOSCOW Media Moscow Media Services in Russia Nuclear Power rare footage Rare Video REPARATION FOR WORLD CUP 2018 IN PETERSBURG RUSSIA Rumsfeld in Moscow stock footage RUSSIA Russian Camera CRew Russian Producer Russian Stock Footage Saint Petersburg sports stock footage terrifying transfer power TVDATA.TV Russian Media Company provide bilingual tv Fixers in Russia TVDATA Media Company with offices In Moscow and London Ukraine video clips video journalist Viktor Medvedchuk Vladimir Putin