We publish a useful guide to filming in Russia in extreme conditions like Lake Baikal. The documentary shooting took place on the second of January 2016. It lasted several days in extreme weather conditions. It was minus twenty to minus thirty degrees Celsius with few sunlight hours over the short winter day.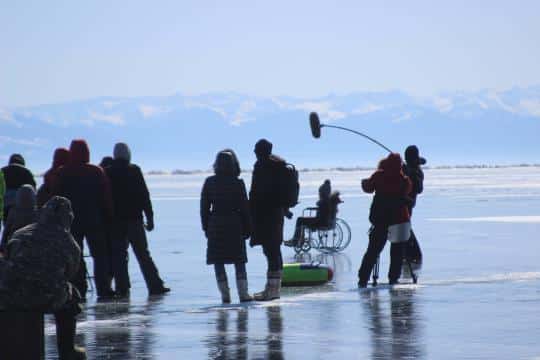 Russia is an enormous country offering a wealth of diverse locations, climates, zones, and landscapes. TVDATA.tv media assisted several high-profile international films and documentaries that have used Russia as a base for their filming. Here we present a filming expedition to Stunning Lake Baikal.
While filming in the Russian Federation, foreign crews need to acquire the correct permits from the local or federal government. Thus, videography in Russia can often prove challenging. TVDATA media experienced professional bilingual producers are ready to assist you. It is not illegal to film on the streets.  That is why t is recommended that any exterior shoots recorded with local police. Therefore, we guarantee that you do not encounter disruption to your shooting schedule.
Lake Baikal is the deepest lake on Earth. TVDATA's camera crew is set out to capture the essence of this distinctive area to be featured in an adventurous documentary. The shoot took place in just seven days.  TVDATA.TV provides filming permits, locations and camera equipment to film this episode. We are a creative video production company headquartered in Moscow. In addition, we work on film production across other areas. Our videographers bring your expectations to life.