Cameraman, a Broadcast Videographer in Ukraine for Filming a High-Quality Interview in Kiev with Dual-Camera Precision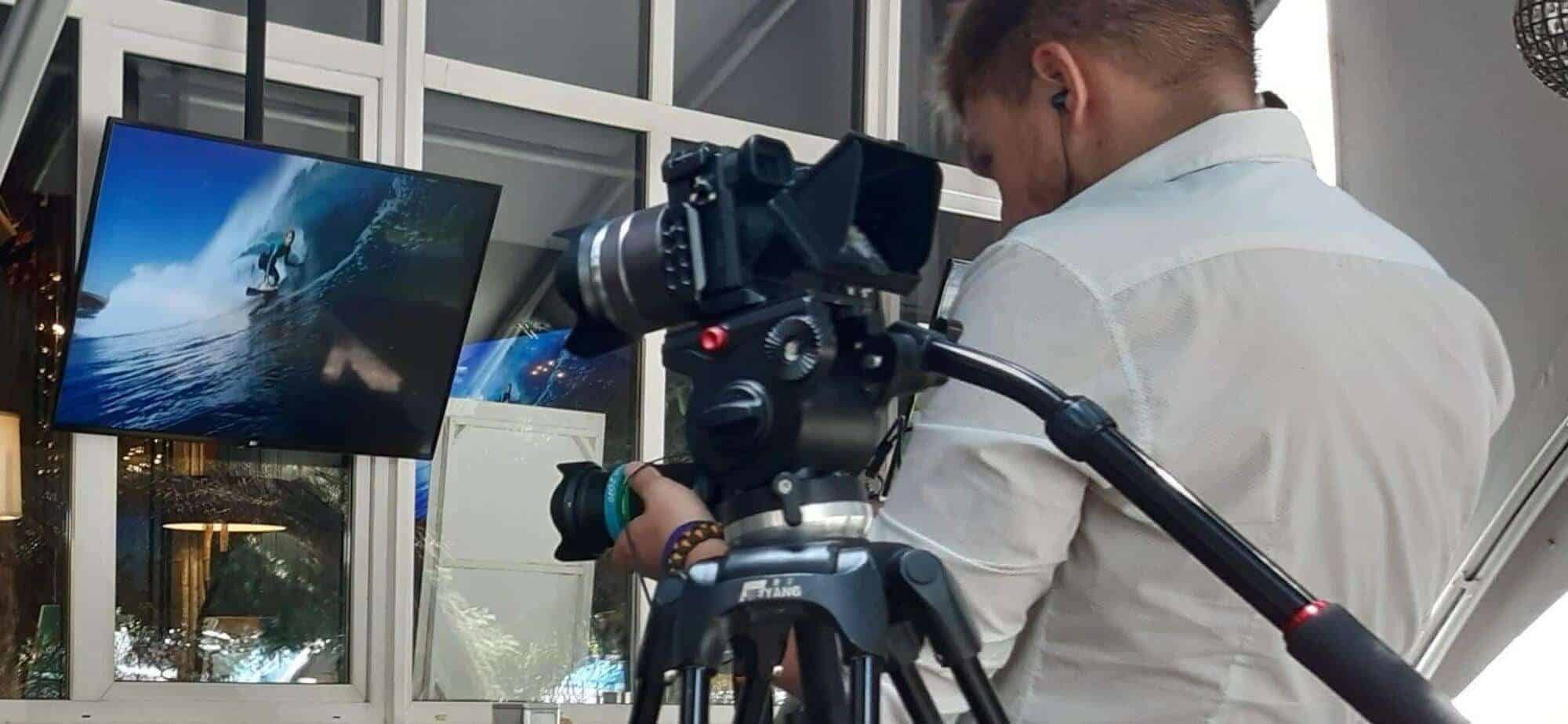 Cameraman, a Broadcast Videographer in Ukraine for Filming a High-Quality Interview in Kiev with Dual-Camera Precision
Our Broadcast Videographer in Ukraine is a cameraman who can support your media production needs in Kiev and throughout Ukraine. We have a reputation for providing broadcast-quality video content through a team of experienced videographers. Our services in Ukraine include shooting and editing video stories for broadcast stream. In additional, we are Operating HD cameras and associated equipment, including sound and lighting equipment. Our team is collaborating with local producers, directors, and we hire other members of the team to ensure high-quality video content for the media project we are working on.
Filming Equipment we offer for a High-Quality Interview in Kiev:
Main Camera:
Sony FX3: This state-of-the-art camera guarantees cinematic and high-definition visuals. Your interview will exude a premium, broadcast-worthy appearance.
Lenses:
50mm: The go-to for portrait shots, ensuring the interviewee is the focal point.
24-70mm: This versatile lens is adaptable for a range of framing options.
100-400mm: Perfect for detailed close-ups or capturing distant elements, adding depth and variety to the visuals.
Ensures we have continuous coverage, capturing additional angles and shots simultaneously, adding depth and richness to the final product.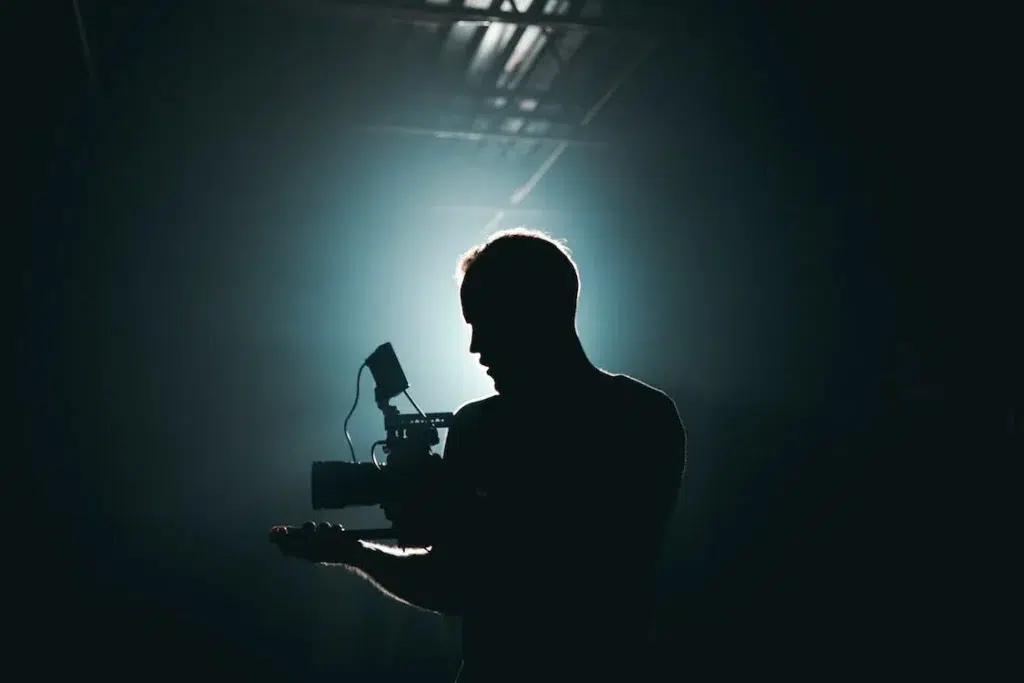 Sony ZV-E10 as a support camera option
Sony ZV-E10 as a support camera option
As a premier filming crew based in Kiev, we continuously strive to offer flexible solutions to cater to a diverse range of production needs. In this spirit, for those who are budget-conscious yet unwilling to compromise on quality, we proudly offer the Sony ZV-E10 as a support camera option. Primarily designed with vloggers and content creators in mind, this camera integrates seamlessly with our main unit, the Sony FX3, thanks to their shared Sony color science. This ensures a consistent look in post-production. It's pertinent to note that the ZV-E10 is equipped with an APS-C sensor, contrasting the full-frame sensor of the FX3. This distinction can influence aspects like depth of field and field of view. Nevertheless, the ZV-E10 stands out as a cost-effective choice, adept at delivering commendable results in tandem with our primary camera."
Stabilization:
Zhiyun Crane stabilizer: Guarantees smooth footage, providing professional cinematic movements, be it tracking or panning.
Audio:
RODE radio lapel microphone: Top-tier equipment for capturing crisp and clear audio, ensuring every word resonates.
Support & Accessories:
Tripod: Ensures steady and unwavering shots.
Reflectors: Perfect for manipulating natural light, ensuring every frame is aesthetically pleasing.
Special Features:
Stills: We'll capture high-resolution stills of the filming location, providing a comprehensive visual narrative.
Fancy Camerawork: Nikolai is not just a camera operator; he's an artist. Expect creative, fancy, and unique shots that will make your interview stand out. His expertise will bring a unique visual flair, ensuring a memorable viewing experience.
With Nikolai's unparalleled skillset and our top-notch equipment, we promise a product that will not only meet but exceed expectations. The interview will not only look professional but will also possess a distinct style, making it a standout feature in any program or platform it's showcased on.
Broadcast Videographer in Ukraine
Traveling around Ukraine at short notice to cover events and news stories
Managing and maintaining equipment and ensuring it is in good working condition
We understand the importance of timely and professional service in the media industry, and we strive to deliver excellence in every project we undertake.
My name is Alex Antonov; I am a Cameraman in Ukraine based in Kyiv but travel for work around Ukraine. I am using Adobe suite editing software and equipment incl. Graphics systems to produce news content for clients and media platforms. I capture high definition and high-quality footage using a diversity of video cameras and equipment.
Elite Broadcast Videographer in Kiev: Capturing Cinematic Interviews with Dual-Camera Precision
Filming architecture in Lviv, 7th largest city of Ukraine. Cameraman in Lviv Oblast, Ukraine
Here is a video reel for a magazine-style TV programme for a German broadcasting company. Back in 2006, I used a Betacam SP camera and 720X576 resolution.
Filming Ukrainian Soldiers on the Ukrainian Border: A Delicate Operation
Undertaking any filming initiative near military zones, especially on national borders, requires stringent observance of legal and security protocols. In Ukraine, capturing any activity close to the military or even navigating within certain parts of the country mandates specialized accreditation. This accreditation isn't merely a formality; it's an affirmation of trust and responsibility, ensuring that the filming activity remains respectful of national security interests and operates within the bounds of established guidelines. Not every cameraman or media entity can obtain this clearance due to its exclusive nature.
Our cameraman is not just any ordinary professional in this field. He is one-of-a-kind, possessing this rare accreditation.
This not only allows him unique access but also signifies his commitment to upholding the highest standards of journalistic integrity, safety, and cooperation with Ukrainian authorities. When you collaborate with us, you're not just getting a camera operator; you're securing the services of a respected professional who can navigate the complexities of filming in sensitive regions with competence and care.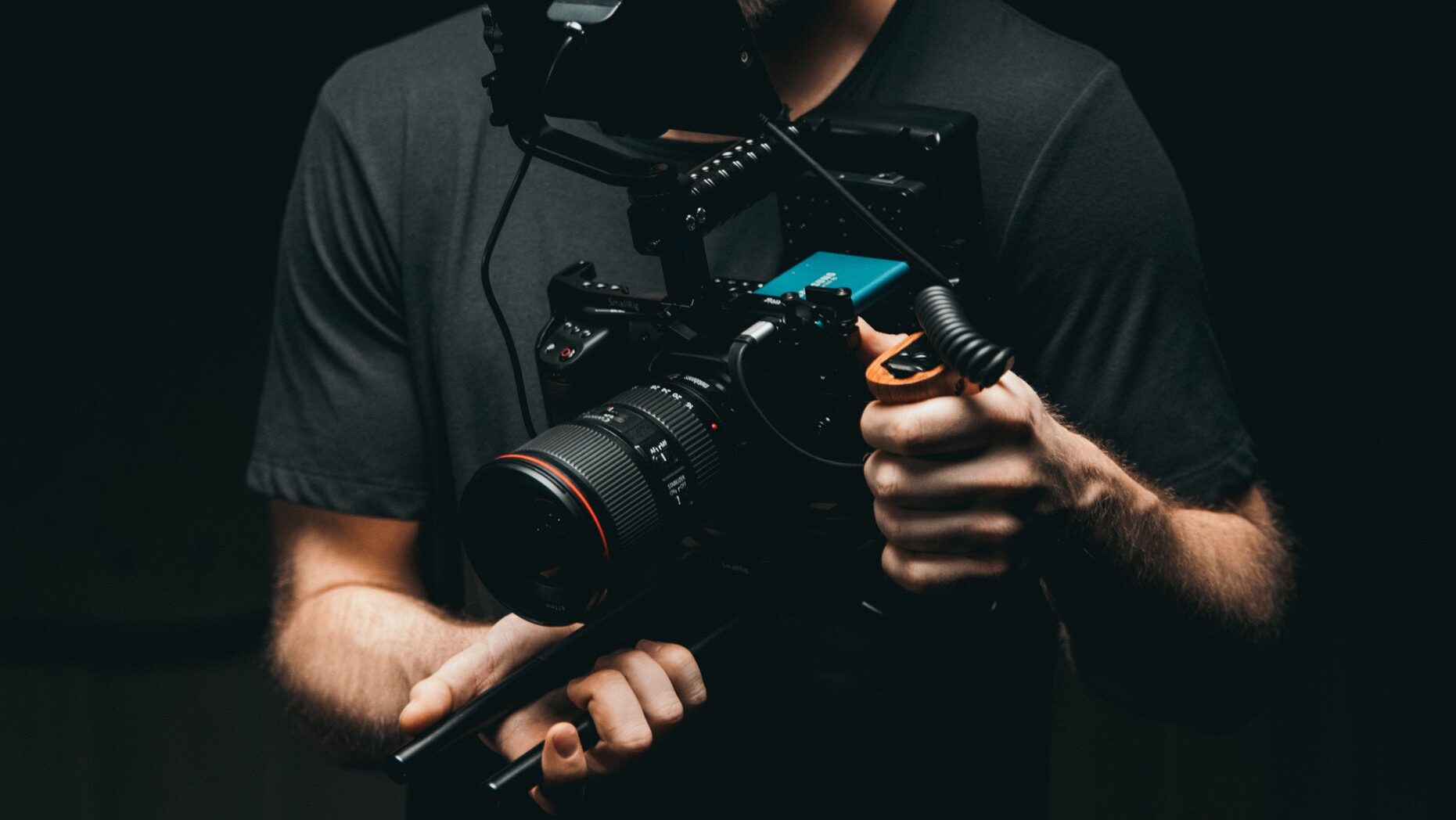 Elite Broadcast Videographer in Kiev: Tailored Dual-Camera Packages for Cinematic Interviews to Suit Your Needs
Shooting advertising in Kyiv
150 SQ. M. MULTI-CAMERA LIVE BROADCAST STUDIO IN kIEV
Our team have produced global web broadcasts from Russia for various media and corporate clients. Using our webcasting solution, you can stream video and audio to millions of people worldwide. In addition to other benefits, our webcasting services assist you in cutting travel costs and extend your capacity to communicate directly with the audience.
If you're venturing into documentaries or kickstarting a fresh video project, our trilingual video Producer proficient in 🇷🇺 Russian, 🇬🇧 English, and 🇺🇦 Ukrainian stands ready to guide and enrich your production.
TVDATA also provides FTP and Multi-format tape payout
Live Studio in other locations around the country
English-speaking Camera Crew Services with professional broadcast equipment
Editing Facilities and 3 D graphics
Various filming and Broadcast Equipment Rental options
Russian – English video Producer for your documentary or a new project
Masterful Filming Beyond Borders: From Kiev's Vibrancy to Western Ukraine's Frontlines with Our Expert Cameraman.
Our Kiev-based cameraman is adept at capturing the multifaceted realities of today's Ukraine. With the nation's ongoing challenges and complexities, his expertise extends beyond the confines of Kiev to the crucial western border towns. Whether it's covering sensitive areas in Lviv (~540 km from Kiev) amidst the unfolding geopolitical events, highlighting humanitarian efforts in Uzhhorod (~813 km from Kiev), conducting corporate interviews in Berehove (~773 km from Kiev), or capturing charity initiatives in Mukachevo (~695 km from Kiev), his proficiency ensures every story is told with nuance and authenticity. Locations like Chop (~830 km from Kiev), Zhovkva (~600 km from Kiev), Rava-Ruska (~470 km from Kiev), and Sambir (~590 km from Kiev) are all within his purview. Our commitment is to bring genuine narratives to the forefront, and our cameraman's adaptability across Ukraine's western towns is a testament to that promise.
Choosing the Sony FX3 as a Main camera: A Testament to Our Cameraman's Dedication to Excellence
In the vast landscape of professional videography, the choice of equipment often speaks volumes about a cameraman's commitment to quality and understanding of the craft. Our Ukraine-based cameraman's decision to employ the Sony FX3 is rooted in this very philosophy. In the dynamic environments of Ukraine, from bustling cityscapes to countryside, the FX3's versatility stands out. Its compact design married to a full-frame sensor ensures cinematic visuals without the encumbrance of larger rigs. By opting for the FX3, our cameraman demonstrates a keen understanding of balancing performance with practicality.
Mastery of the Tool: The best tools require adept hands. Our cameraman is not only familiar with the FX3 but has honed his skills to exploit its full potential. This ensures that the camera's technological prowess is always in sync with his artistic vision, delivering shots that are both technically flawless and aesthetically striking.
Staying Updated: In a rapidly evolving field, staying updated is crucial. The FX3 represents the cutting edge of Sony's camera technology. By choosing this state-of-the-art gear, our cameraman showcases his dedication to offering clients the latest and best in videography solutions.
Reliability in Execution: A good operator knows that unexpected challenges can arise during a shoot. The FX3's robust build and reliability mean fewer interruptions, ensuring that our cameraman can focus on capturing the moment, not troubleshooting equipment.
Why Not Another Video camera?
The world of cameras is vast, with many excellent options. But every craftsman has a tool that feels like an extension of their being. For our cameraman, the FX3 is that tool. It aligns with his style, complements his techniques, and amplifies his capabilities. In essence, our cameraman's choice of the Sony FX3 isn't merely about selecting a camera—it's about choosing a partner in storytelling. It's a testament to his dedication to the craft, his understanding of the field, and his unwavering commitment to delivering the very best to clients.
The Art of Continuous Coverage while on the Move in Ukraine: Crafting a Richer Visual Narrative
In the realm of videography, continuous coverage isn't just a technique—it's a commitment to capturing the entirety of a moment, leaving no nuance unnoticed. By ensuring an unbroken flow of footage, we not only document events but also breathe life into them, ensuring that the viewer is transported right into the heart of the narrative. Multiple angles play a pivotal role in this. Just as a multifaceted gem gleams differently from each viewpoint, capturing various angles of a scene adds layers of depth and dimension to the visual story. It allows us to paint a more holistic picture, catering to the viewer's innate curiosity to see beyond just the surface. Whether it's the subtle change in a subject's expression, the play of shadows in the background, or the intricate details of an environment, these added perspectives enrich the story manifold.
Furthermore, shooting simultaneously from different viewpoints eliminates the chances of missing fleeting, yet crucial moments.
It guarantees that even if one camera misses a spontaneous laugh, an unexpected tear, or a sudden shift in ambiance, another angle captures it, ensuring that the magic of the moment isn't lost. Ultimately, the combination of continuous coverage with diverse angles culminates in a final product that's not just a mere recording but a symphony of visuals—a product teeming with richness, depth, and authenticity. It's this commitment to comprehensive storytelling that sets apart a good video from a truly immersive experience.
Typical Filming scenario for Filming in Ukraine: The description outlines a common documentary or news-style format
We have a client who has made a request.
They want you to film an interview with a character in Ukraine.
After the interview, they want footage of the character walking and talking, presumably sharing thoughts, observations, or narrations.
During this walking and talking segment, the character will be equipped with a radio mic. The wireless microphone will capture clear audio.
In addition to walking in urban settings, there might be sequences where the character is walking through or is framed against distinctive landscapes or iconic places in Ukraine.
Here's how it fits with the gear and settings:
Interview with a Character in Ukraine:

Using a lens like the 16-35mm can work well for this, especially if you want to capture the interviewee within their environment. The wide angle allows you to show the surroundings while keeping the subject as the focal point. However, for a more traditional close-up interview, a lens with a slightly longer focal length (like a 50mm or 85mm) might be more flattering and isolate the subject better.
Lighting and sound are crucial here. Ensure you have a well-lit setup, and for audio, a lavalier mic or shotgun mic would be ideal.

Walking & Talking with Radio Mic:

This is a dynamic scene. The 16-35mm is excellent for this because it allows you to capture the subject and their surroundings as they move. A gimbal or stabilized rig can help achieve smooth motion.
A radio mic (wireless lavalier mic) is perfect for this scenario as it gives the interviewee freedom to move without being tethered, while still capturing clear audio.

Walking Along Streets or Distinctive Landscape:

Again, the 16-35mm lens is great for this, as it will capture the expansive surroundings and provide context. Whether it's the historic streets of Kyiv, the landscapes of the Carpathians, or any other iconic Ukrainian location, the wide-angle view will add depth and ambiance.
If you're aiming to showcase more of the landscape without focusing too much on the subject, consider using drone shots for more expansive views.
Overall, the 16-35mm lens is versatile and well-suited for the scenarios you've described, especially if you want to capture a sense of place along with your subject. However, we always consider the final look you want. If you're aiming for a more intimate or isolated portrayal of the subject during interviews, our cameraman always has a prime lens on hand.
To learn more about our media services and discuss your specific needs, please contact us at your earliest convenience. We look forward to working with you and creating compelling video content for your broadcast.
🎥 Lights, Camera! For vivid captures in Ukraine, call +1 408 6000538 or reach out at

[email protected]